The gift card can be a difficult item to gift these days. Sure, they used to be the go-to gift for everyone on your list, but now it's a bit of a slippery slope. A generic gift card might say "I didn't really think about this at all" which is exactly what you don't want your gift to say. Thankfully, these days, you can give all sorts of truly customized gift cards with special gift ideas in mind for someone you love. Now, whether you're mailing gifts to other states or you just need a clever gift idea for someone who seems to already have it all – the gift card is still a great go-to. Here are a few great gift card ideas that are sure to be a huge hit with anyone on your list.
The Dinner Detective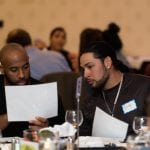 The Dinner Detective is a great gift option for anyone on your list. If you've got a mystery fan to shop for, or someone you know just loves interactive games, then you'll want to get a gift certificate for the holidays this year. Your recipient will be treated to a four-course dinner while investigating a crime that has happened right in front of their eyes. And the suspect could literally be anyone – and might even be sitting at their table. It's a truly interactive and creative way to enjoy the thrill of solving the crime, and there are two hilarious improv comedians ready to be your detective guides throughout the evening. Keep in mind that Dinner Detective Gift Cards can only be used for the location purchased, so if you want to buy for someone in another state, be sure to purchase from that location's site – and with more than 60 locations across the country, there is sure to be a Dinner Detective near them.
Journy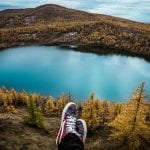 Do you have a travel-bug on your shopping list this year? Or what about some newlyweds that might be planning a honeymoon? If you've got someone you know will be adventuring soon, a Journy Gift Card is a really cool idea to help them on their trip. Basically, you take a short survey and then Journy acts as kind of a travel concierge and takes all your input into account as they plan the ideal trip. They handle all the arrangements for booking hotels, making dinner reservations, play reservations, arranging tickets, or anything else you can think of. The cost is just $25 per day for planning and it removes all the stress about planning the perfect vacation.
Bergdorf Goodman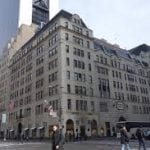 There is something really magical about New York in December, if you haven't seen it, you should definitely plan on a trip. And one of the most iconic places to go in New York in December is Fifth Avenue in Midtown Manhattan where you'll find lots of amazing luxury stores, including Bergdorf Goodman – one of the most iconic "New York" brands out there. With just two stores located in New York, however, those that live further away may not get the fun of shopping at this luxury store. So, if you want to give someone a little taste of New York in the holidays (and you're looking to give a bigger-priced-gift) then a Gift Card or even a Virtual Gift Card from Bergdorf Goodman is sure to impress.
The Great Courses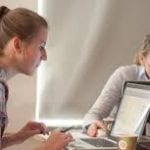 Some people have a life-long love of learning, and a gift card to The Great Courses is a perfect way to celebrate and encourage that. Your gift will provide them with access to a huge variety of courses and experienced university professors covering a massive range of subjects. They can learn anytime on their TV, computer or mobile device through both video and audio courses. Subjects include everything from fundamentals of photography to cooking, drawing, music, professional development and so much more. It's a truly great way to give someone a very special holiday gift.