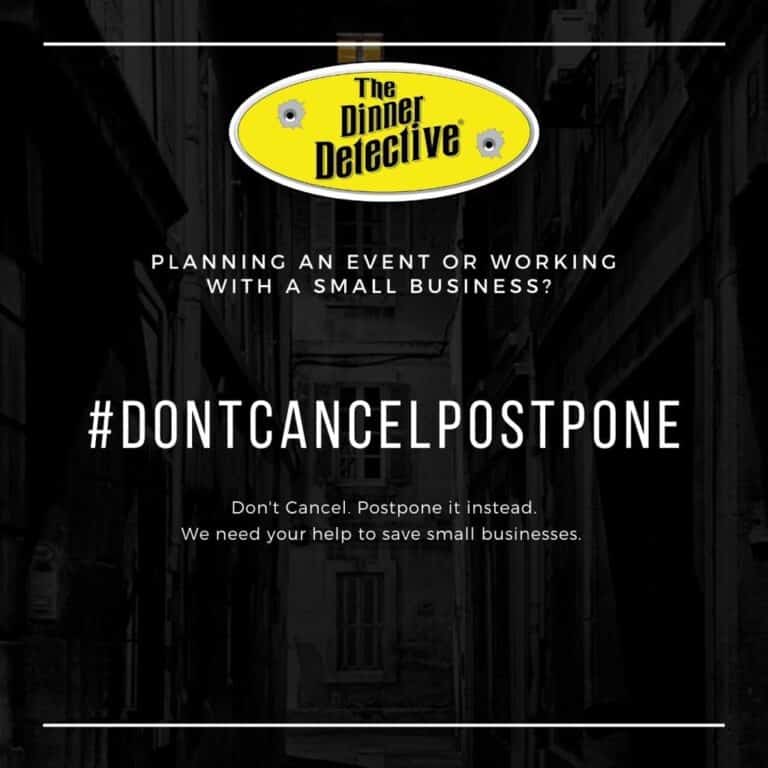 UPDATED FRI 5/22/2020:
Our nationwide producers are working hard to determine reopening dates for all locations.  When local restrictions allow us to reopen, we will resume performances.  Please contact your local producers using the map below with specific questions!

The Dinner Detective understands that YOU are the reason we are in business, and we promise that we will resume performances as quickly as we are able.  Please use the map below to contact your local production team.  Thank you for your patience and understanding as we work through this unprecedented time!