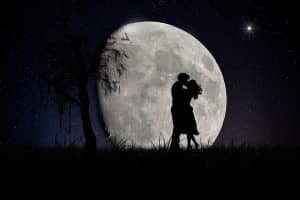 For some people, the term date night is no big deal. It's basically every Friday and Saturday night or, for the very few, any night of the week that ends in Y. Most adults envy these people as they long for the days of old when it was as simple as putting on a clean shirt and underwear (and pants, thank you very much) and just driving to meet someone or a group at a bar, a restaurant or even a play. For most adults, though, those days are seemingly a long-lost dream of yesteryear. With children, marriage, jobs, mortgages, and everything else weighing you down, who has time to gather up the troops or the significant other and come up with a special night. Date night ideas? It's so much easier to just Netflix and chill. Am I right people?
But if you want a relationship that not only lasts, but gets better as you get more wrinkles, then the most important ingredients are surprise and creativity. What starts out as a normal and frequent part of every relationship becomes an endangered species once a few years piles up.
So don't expect to suddenly find time in your schedule as if it was there all along. We schedule all the important stuff in our lives, and this is as important as it gets. But to keep the love and happiness fresh you cant just phone it in. The days or take out, bad movies and falling asleep on the couch aren't cute and cuddly anymore. When that happens on a regular basis, you have officially lost and it's time to let someone else take over. You need to keep it real and mysterious.
Here are some killer date night ideas to do instead:
Mystery Drive: Get in the car and go for a drive. One of you picks a number between one and twenty and then the other decides which direction to drive. You will go in that direction for that many miles. Or you can get on the old google and see what's in that direction beforehand just so you don't end up in the desert or a ditch!
Mystery Meal: Go to the local bookstore. Pick a random cookbook off the shelf. One of you picks a number. Flip to that page. Each person gets two "vetoes," but otherwise the random recipe becomes a grocery run and combo cooking adventure!
Mystery Class: Take a new class together. Could be as simple as yoga or painting or as complex as glass blowing. It needs to be something neither of you have done before. Maybe check off something on the bucket list?
Mystery Theater: Murder mystery dinner shows like The Dinner Detective are perfect for date night ideas. What could be better than a four-course meal, music, drinks, interaction, prizes, comedy and everything in between. Most of the events are hosted at a hotel, so you can even make a weekend out of it and stay the night. Nothing better and more surprising than realizing your loved one is really good at solving crimes and catching criminals! You'll also realize that you can no longer lie about who ate the last piece of cake in the fridge.