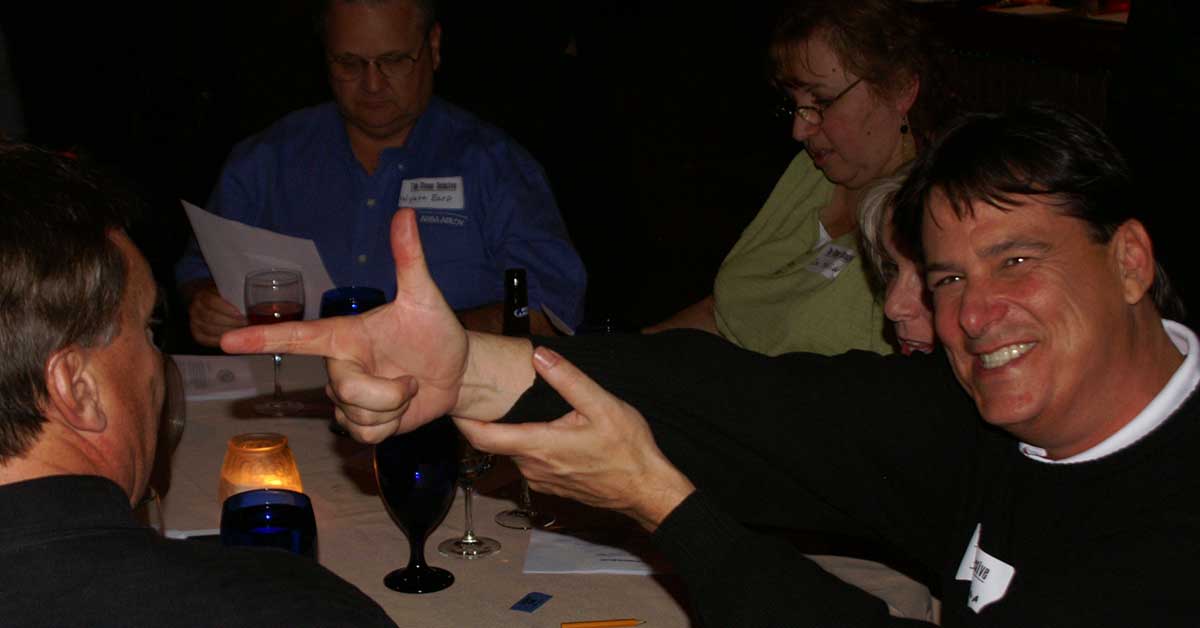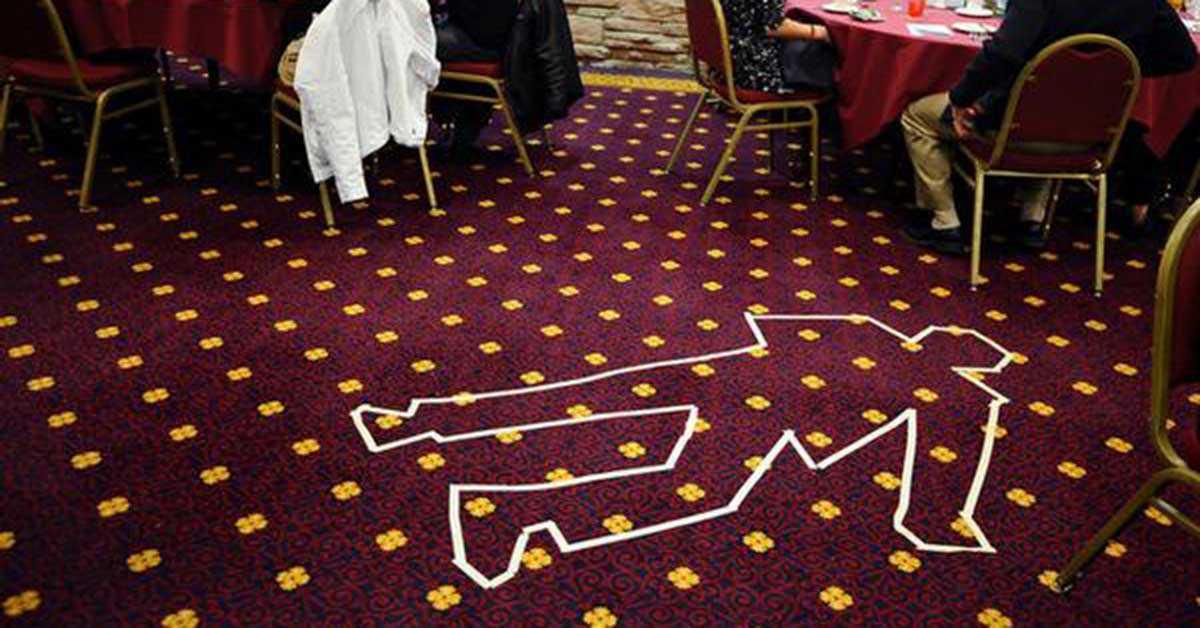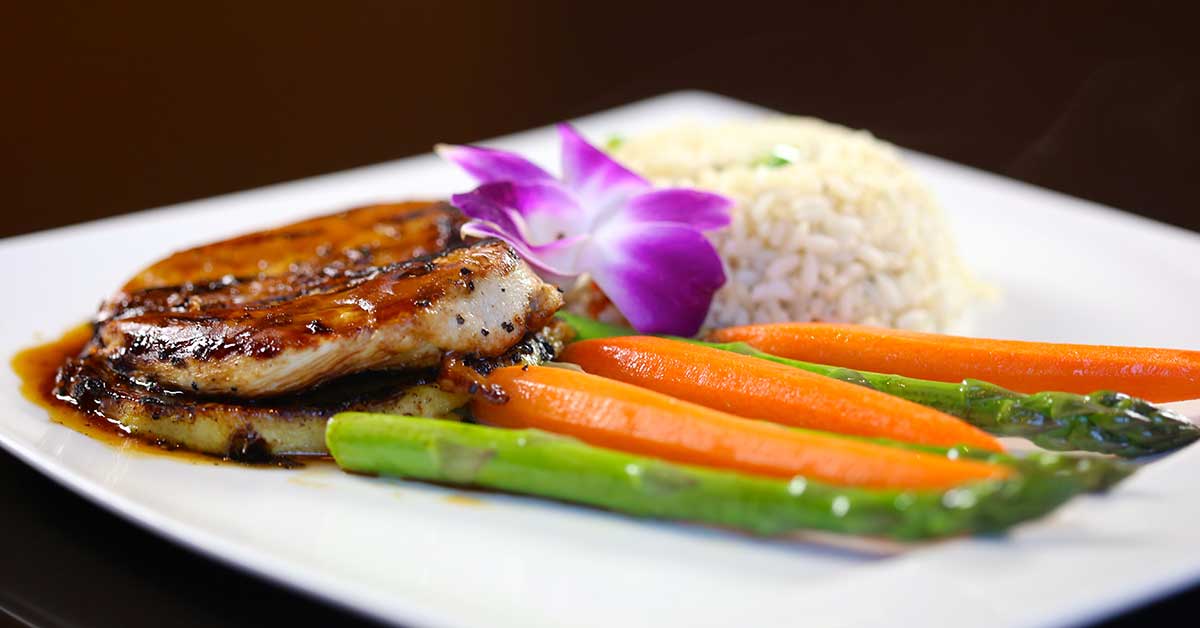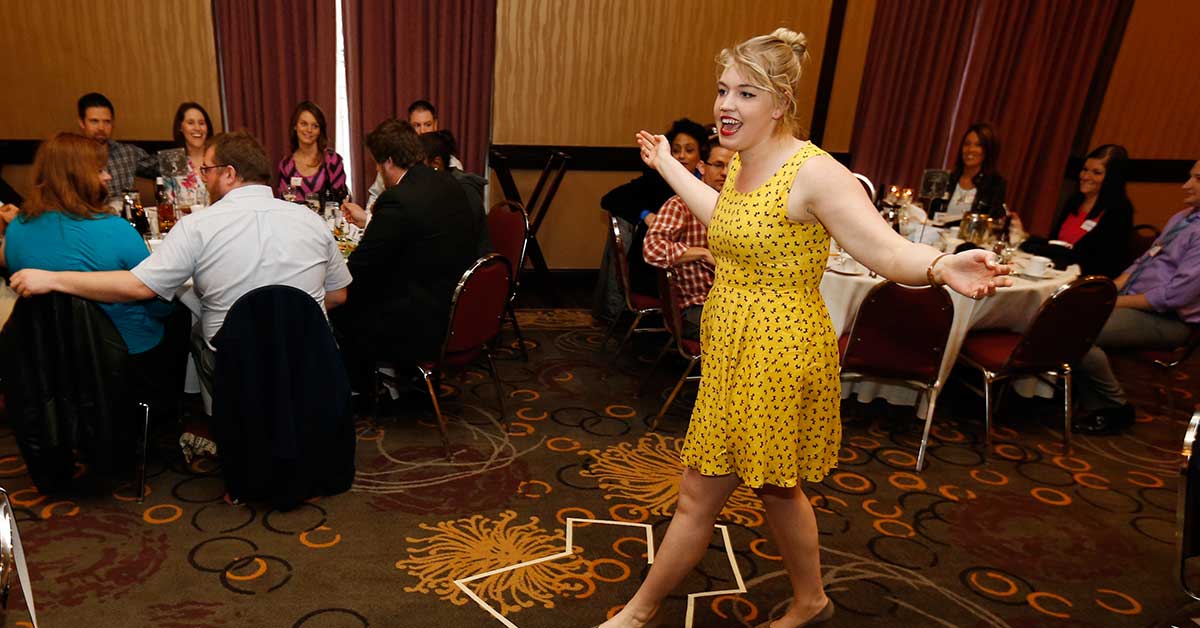 Get Ready For The Night Of Your Life!
The Dinner Detective is an experience unlike any other! We offer an amazing murder mystery show paired with a fantastic four-course plated dinner. From the very beginning, we will hide actors in the audience that are not dressed in costume. Anyone in the room can end up being part of the show, including YOU!
If you have any questions about The Dinner Detective that aren't answered below, please call our box office at (866) 496-0535, or email us at [email protected]!
Frequently Asked Questions
How Does The Show Work?
PLEASE NOTE: Prop guns, loud simulated gunshots, and short lighting blackouts are used as part of the performance!
Our show does not have a theme or time period, and our performers are not in costume! Unlike traditional murder mystery dinner shows, we do not set our shows in the Old West, on Kong Island, or in the 1800's. All of our stories are set in the present day, and all of our performers are dressed just like everyone else!
The action happens throughout the entire room! Throughout the night, a crime will occur, hidden clues will come forth, and our Detectives will help everyone try to solve the crime. In the end, we have a Prize Package for the Top Sleuth who comes closest to cracking the case!
You can choose whether or not to participate in the show! Our guests are encouraged but not required to perform or participate. However, since our actors are hidden in the audience, other audience members may interact with and interrogate you on their own.
The show takes place all around you! Our actors are seated all around the room, possibly at your table. We also ensure each table gets to see every clue and witness every important scene, so all guests have an equal chance to solve the mystery!
AGE RESTRICTION: The Dinner Detective is a show geared toward adults. We have a strict age limit of 15 years old, due to mild adult content, loud noises, and swearing.
PLEASE NOTE: You will be required to bring your confirmation page, a valid ID, and the credit card used during purchase to gain admission to your chosen performance.
---
Where Is The Venue?
We perform at the Omni New Haven Hotel, 155 Temple St, New Haven, CT 06510. Self parking available, $12 parking voucher can be purchased from cash bar. Click HERE for a map and directions, and click HERE to reach the venue's website. You can call the venue directly at (203) 772-6664.
---
What Is The Suspect Package?
The Suspect Package is a great way to get your party directly involved in the mystery! This optional package lets you get a member of your party involved in the show as a Prime Suspect. Because our performers are not dressed up in costume, we will use your guest as a red herring to trick the audience into believing they are involved in the mystery plot. This package has a one-time per-party fee of $19.95 + service fees.
---
How Does Seating & Food Service Work?
Our venue and their kitchens are able to accommodate dietary requests, such as gluten free, dairy free, etc. We request that you note those restrictions when placing your order so that we may accommodate you. PLEASE NOTE: We cannot guarantee dietary restrictions or allergies will be honored unless we are notified of those restrictions/allergies at the time of your order!
All guests will be assigned seats at maximum 10-person round banquet tables. If you have multiple parties attending, please ask your party members to mention the last name of your original party in the Party Seating Request section during the order process. If your group is larger than 10, we will do our best to split the group equally and seat you at adjacent tables unless otherwise instructed. PLEASE NOTE: We cannot guarantee seating requests will be honored unless we are notified of those requests at the time of your order!
---
What About Rescheduling, Transfers & Refunds?
You may transfer your reservation(s) to another show date with 7 or more days' notice. A $20/person transfer fee is required. Please email

[email protected]

or call (866) 496-0535 to transfer your tickets.
You may change your entree order(s) with 3 or more days' notice. No fees will be charged. Please email

[email protected]

or call (866) 496-0535 to change your entree order(s).
Once your purchase has been completed, all sales are final! We cannot refund or cancel any orders due to our theatrical and venue contracts.