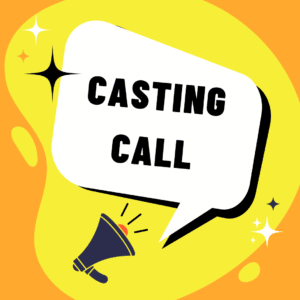 Attention actors! The Dinner Detective in Kansas City, MO, is holding auditions for our interactive murder mystery dinner show.
The Dinner Detective is the largest interactive murder mystery dinner show in the United States, and we're looking for talented actors to join our team in Kansas City. In our show, guests become part of the action as they help solve a hilarious murder case. Set in the present day, our murder mysteries are filled with twists and turns that will keep guests guessing until the final reveal.
We are looking for actors with strong improv skills and the ability to think on their feet. Prior experience with murder mystery shows is a plus but not required.
Auditions will be held on Thursday, January 26th, at 4:00 PM and 6:00 PM at The Dinner Detective Kansas City (address: 1215 Wyandotte St, Kansas City, MO 64105). Be prepared to participate in group improv exercises.
If you are interested in auditioning, for further details and to RSVP, click → HERE. We look forward to seeing your talent!