The culprit is hiding among you,
and it's your job to figure out whodunit!
"The Cadillac of murder mystery dinners!"

"Fun, spunky, high energy!"

"Young, sassy, vibrant!"

Murder Mystery Dinner Theatre In South Bend, Indiana
America's largest interactive comedy murder mystery dinner show is now playing in South Bend, Indiana! Solve a hilarious crime while you feast on a fantastic dinner. Just beware! The culprit is hiding in plain sight somewhere in the room, and you may find yourself as a Prime Suspect before you know it!
Join us at the DoubleTree by Hilton for an event that is very different from a traditional murder mystery dinner show. Our actors are not dressed in costume and are hidden in the audience! This results in a fun, social and interactive evening suitable for all adults.
We perform at the DoubleTree by Hilton in South Bend, a landmark hotel in downtown South Bend, Indiana. We are located just steps from the night life on Main Street, and a short walk from the shops and restaurants of East Bank Village. Visiting Saint Mary's College, or in town for a Notre Dame game? We are just minutes from both campuses!
Go Fighting Irish!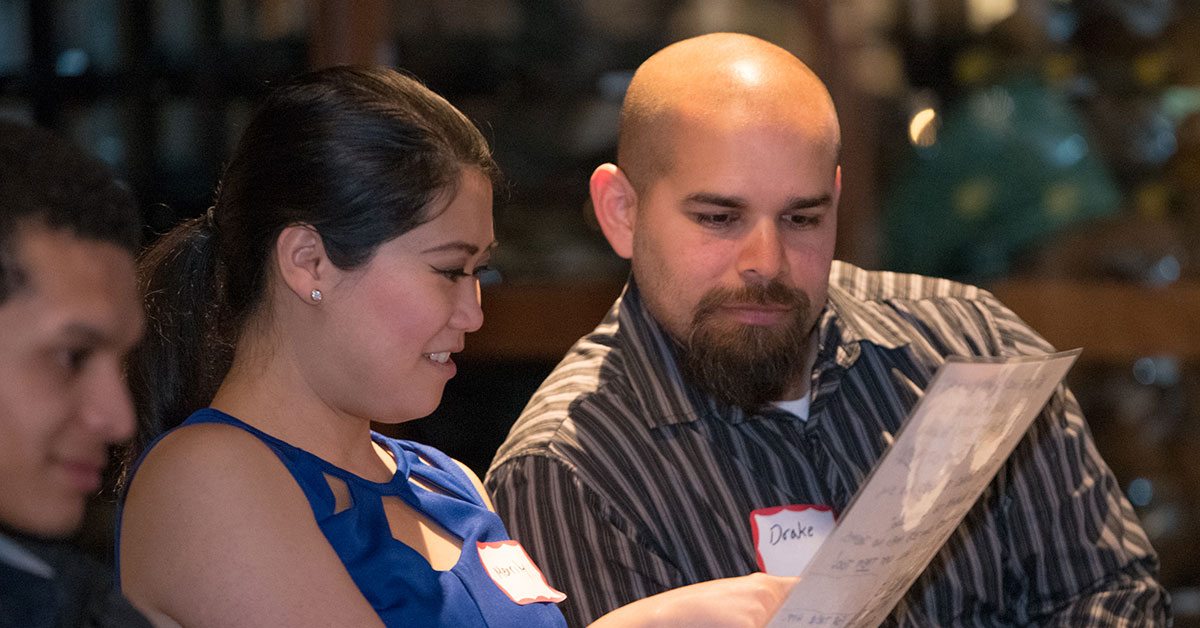 Now Playing Across The Country In The Following Locations!