Every day is important to let those you love know how impactful and special they are in your life, but you only get one day per year to go all out and make it 100% about dad.  This year commemorates the 100th anniversary of Father's Day, and we all have Sonora Smart Dodd to thank, in part, for popularizing it.  The first Father's Day service is credited to the William Memorial Methodist Episcopal Church South in Fairmont, West Virginia, on July 5th, 1908, but it's Ms. Dodd who began efforts to gain government recognition.  Sonora realized the imbalance while listening to a church sermon on Mother's Day in May 1909.  She wanted to celebrate her father and all fathers, so she petitioned the Mayor of Spokane to recognize her dad's birthday, June 5th, as a local homage.  Although the date did not stick, the idea eventually caught on national.  In 1966 President Johnson issued the first presidential proclamation honoring father, and in 1972 President Nixon signed it into law as an official, permanent holiday, celebrated in the United States as the third Sunday in June.  
Today, Father's Day is celebrated worldwide to acknowledge the contribution that caring fathers and male parenting father figures make to the lives of their children and communities. Globally, dates vary, but many countries also honor the third Sunday in June for observation.  
Comparable to Mother's Day, roses shared on Father's Day are a symbol of visual recognition.  Red roses are traditionally a symbol for the living while white roses honor the memory of the deceased.  In America, our first visuals might conjure imagines of golf courses and barbecues, but in our honor of dad, we have compiled a short list of Laugh Out Loud experience in West Palm Beach, FL, for the whole family to enjoy.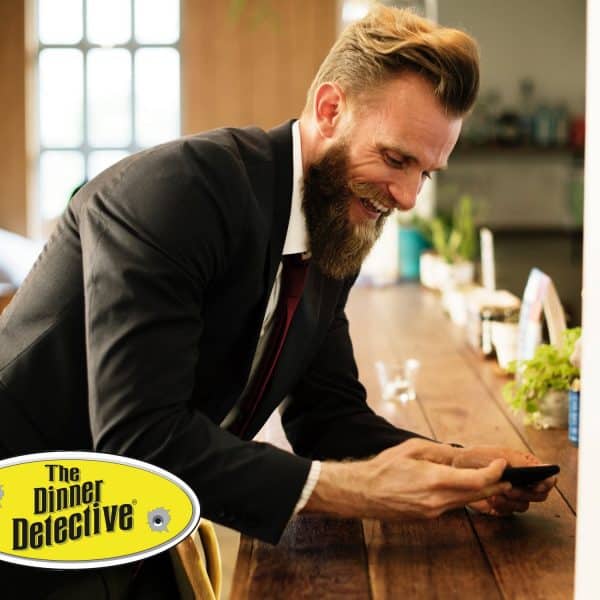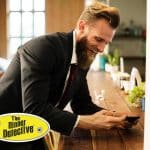 The Dinner Detective. Nothing says love like making dad a Prime Suspect!  Your evening of intrigue begins as soon as you and your party are seated for dinner. Everyone is a suspect, and the killer might even be at your table! As you enjoy a sumptuous meal, the plot will unfold around you. Official looking detectives will help you navigate the night to uncover clues, sort through facts, follow leads, and interrogate guests. Immerse yourself in the drama, and intensive interaction and you could find yourself awarded "Top Sleuth" for solving the crime and win a prize packet worth over a hundred dollars.
Do you have what it takes to uncover the culprit and solve the crime?  Test your skills in this hilariously entertaining dinner show for less than dinner and a movie.  Based on actual, real-life cold cases and set in the present day, this highly interactive murder mystery dinner is a far cry from the campy cartoon characters you may have experienced elsewhere. By mixing realistic scenarios with a healthy dose of comedy, our Murder Mystery Dinner is sure to be an evening you'll not soon forget!  Now playing at 1601 Belvedere Road, West Palm Beach, FL.
Eau Palm Beach Resort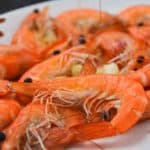 .  Treat Dad to the brunch he'll not soon forget at Temple Orange Mediterranean Bistro, at Eau Palm Beach Resort & Spa. The dazzling ocean views and al fresco seating, dad can sit back and enjoy plate after plate of chilled seafood and his choices from the omelet and carving stations. Father's Day brunch is held 12:00 pm – 2:30 pm for only $65 per adult, $25 per child.  Come and see why Forbes Travel Guide considers Eau Palm Beach County's most popular resort by awarding them the Five-Star-Award, for three consecutive years.
Rapids Water Park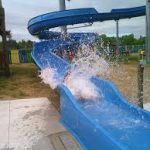 .  With over 41 of the biggest, wettest, wildest water slides and attractions in South Florida, Rapid Water Park, celebrating their 40 year anniversary, is a destination the whole family can enjoy.  Since opening in 1979, Rapids Water Park has grown from 5 to 25 acres with patrons coming from 9 surrounding counties. The park features 29 water slides; a 25,000 sq. ft. wave pool, quarter-mile lazy river and more.  Looking for a VIP experience? Splurge on a Big Surf Cabana ($139 Monday through Friday; $169 Saturday, Sunday, and holidays). The ten-by-ten foot private retreat includes seating, a TV, a waiter to keep you out of those concession stand lines, and other amenities. The park is located at 6566 North Military Trail, Riviera Beach, FL.
PGA Resort & Spa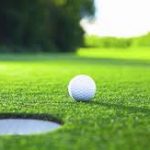 .  Ok, so we promised to offer ideas in addition to golf, but come on, Palm Beach has access to the PGA National Resort & Spa and five world case courses. Consider treating dad with a two-hour golf lesson ($275 per person) or special TLC at the Spa.  PGA National Resort & Spa has long been a place of legendary moments. Here at this Palm Beach destination, luxury is always the standard, golf is never considered just a game and together the two create an enviable lifestyle in a setting that embraces the best Florida has to offer. Anchored by five championship golf courses, and renowned throughout the world as Home to the PGA Tour's Honda Classic and the legendary Bear Trap, PGA National also boasts a world-class destination spa, a private state-of-the-art sports & racquet club and an exclusive private membership club at the heart of this luxurious resort lifestyle community.
Other suggestions you might like.
Top Scenes For Live Entertainment in West Palm, FL