If you're tired of the same stuff every weekend, here is the list for you. Sure, you can go for another dinner-and-a-movie date, but there are so many interesting, mysterious and just plain fun ways to spend time in Thousand Oaks that we think you should branch out a bit and try something new. In fact, here is a great list of five different things you can do this weekend:
Visit a Presidential Library
In nearby Simi Valley, you can get a dose of history at the Ronald Reagan Presidential Library. Explore exhibits that center on the life and triumphs of the 40th President of the United States in one of the largest presidential libraries in existence. If you're not too interested in the actor-turned politician, the facility also is home to the Air Force One Pavilion. Bask in an engineering marvel as you behold the same Boeing 707 that was used as Air Force One from 1973 until 2001.
Take In the Beauty of  Conejo Valley
There are oh so many hiking spots and natural wonders in Ventura County, but one of our favorites- and of locals and tourists alike- is Wildwood Regional Park. Once the home of the indigenous Chumash, Wildwood has become a haven for outdoor activities such as mountain biking, camping and horseback riding. Some of the more popular landmarks are Paradise Falls and Lizard Rock.
Pick Your Own Produce
Ok, it might not sound that exciting, but Underwood Family Farms has made picking fresh fruit and veggies into a kid-friendly, family affair. With educational programs and all sorts of fun photo op areas, Underwood is a great place for the whole family to learn the importance of where our food comes from. It's also a great place to host kids' birthdays!
Go Back in Time to the 1880s
The Stagecoach Inn in Newbury Park has worn many hats since it's construction in 1876: Hotel, Post Office, Military School, Church, Restaurant, etc. But it has found its stride in 2018 as a Historic Museum and link to a crucial time in California's transportation history. Originally built as a place to stop between Santa Barbara and Los Angeles, the complex now displays exhibits on indigenous minerals, Chumash living and the famous Sycamore Tree that is over 300 years old! Oh and… did we forget to mention that it's one of the most famous haunted places in Southern California?
Solve a murder mystery with The Dinner Detective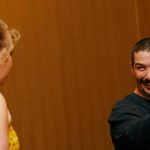 Of course, no discussion of fun in Thousand Oaks would be complete without a visit to The Dinner Detective. As the country's largest interactive murder mystery comedy dinner show, there is nothing else like The Dinner Detective around. When you arrive, you'll assume an identity and the mystery begins. Question everyone, talk to everyone and interrogate your friends. Because the murder is about to happen and the killer can be anyone – they may even be sitting right next to you. The hilarious detectives will guide you through the evening, which includes a delicious four-course plated dinner. You'll laugh, you'll sleuth and, if you solve the crime, you'll may even win a prize.