So the big day-of-love is just a few days away and you haven't planned a thing yet. Your choices may seem limited to drug store purchases of giant stuffed animals, overly-sweet chocolates and sentiment-laden greeting cards, but the truth is, with a little creativity (and our help) you can plan an amazing night for your special someone without causing a ton of stress. Even at this late in the game. We've got a few ideas to help you make the most out of Valentine's Day 2k19.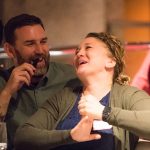 The Dinner Detective is an interactive murder mystery comedy dinner show that takes place in modern day and is truly unlike anything else you've ever attended. It's the perfect Valentine's Day evening because you get to enjoy your dinner and the show without having to plan two events, move the car, pay for parking twice and any other massive headache that comes with planning a night out. You'll enjoy a delightful four-course plated dinner while the crime unfolds around you. You'll get to assume an identity, interrogate everyone and try to solve the crime with the help of two hilarious detectives. Be sure to suspect everyone, because the killer is hidden somewhere in the room, and may even be seated at your table. The Dinner Detective has shows Thursday, Friday and Saturday this week, so even if 2/14 is off the table for you, you might still be able to get tickets for the weekend. But act fast, due to the type of show this is, tickets and seating are always limited and sell out fast!
Stay In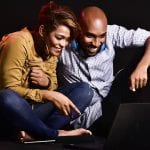 Sometimes the best way to handle a high-stress holiday is to stay in for the night. However, just because you're swapping your high heels for house shoes it doesn't mean you have to enjoy any less of a special night. Start by setting the room and the mood. Light candles, spread out flowers, bring in some of those Christmas twinkle lights you have in the garage and hang them around the room. Then do the cooking together. Don't leave one person in the kitchen while the other just waits in the living room. Valentines Day is about celebrating your relationship together, so enjoy chopping those veggies and doing all that sautéing together. Lastly, make the rest of the evening count with a romantic movie. In fact, Country Living Magazine has this handy list of great Valentine's Day movies that are all ready for your streaming device.
Re-create Your First Date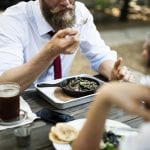 What was your first date? Did you just go to your local coffee shop for a quick getting-to-know-you, or did you meet at a dive bar and drink until the nerves wore off? Whatever you did, re-create that special day as best as you can, be sure to fill it with all the details. Order what you ordered last time, wear what you wore before, and remind your sweetheart of that first moment when you began your exciting adventure together. For extra points, if you live together, go to the trouble of leaving and picking them up or meeting them at the location, just like you did before. Plus, chances are, you won't have to worry about making reservations or the crazy-busy crowd you would at most other high-end Valentine's Day restaurants.
Be Kids Together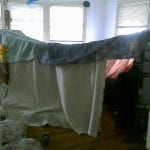 Sometimes the most joy can come from allowing yourself to be a kid again. What could be more fun than setting up a big blanket and pillow fort in your living room, while you two play with legos or coloring books and watch movies that made you happy as a child. Bring in all the classic movie munches and some pizza and you've got a fun, low-stress, and totally memorable Valentine's Day evening – one that doesn't cost much at all. With a bit of creativity and some extra blankets, you can craft a fun date night that will have your significant other bragging about you at the water cooler all the next day.