The fall season is about here. School is in session and the chaotic stress is back in your daily life. That's why its just as important now to find a day to escape with someone special every now and then. Before the stresses of everyday life get you down, use your weekend to get out and enjoy all the amazing things that San Diego has to offer. Whether you're a long-time San Diego resident, or you're vacationing here and looking for some great ways to spend the day, here are a few suggestions for the perfect date-day in San Diego. Pick one or pick them all, just plan ahead and enjoy the day with someone you love.
Brunch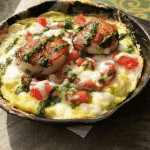 Not breakfast. Brunch. That's because the perfect date-day starts off with you getting to sleep in past your 6:00 a.m. alarm. So sleep in. Enjoy a lazy morning. Then get up and head out for a truly tasty brunch. One of our favorite spots in the Gaslamp District is Café 21 – a tasty local hot spot dedicated to sustainable farming, locally-grown, organic ingredients and a true farm to table experience. You'll want a good meal to keep you going for your busy day, so try something like the Lamb Omelet served with Kufta and Bell Peppers.  Not your thing? Then try one of the other specialties like the Savory Bread Pudding Benedict with a spinach and feta, turkey, cranberry, poached eggs and topped off with a heavy dose of hollandaise sauce. There are also pancakes. Amazing pancakes. Like Bananas Fosters Cast Iron Dutch Pancakes. Make sure to get reservations and then start your date-day at Café 21.
Afternoon Fun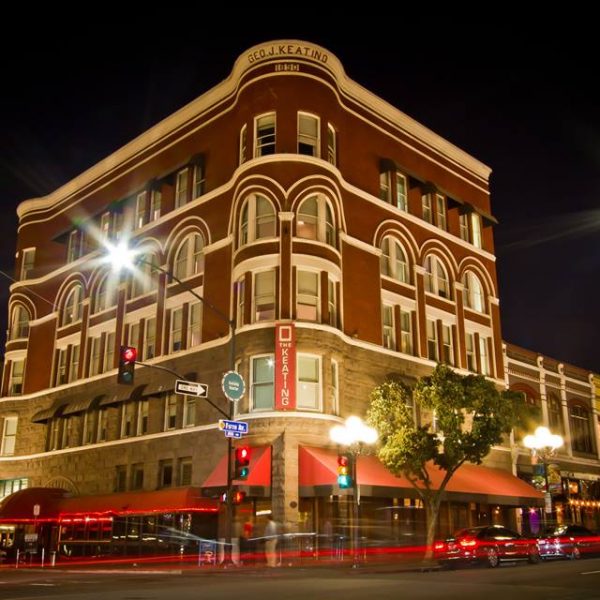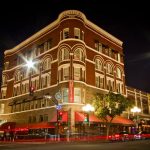 Now that your belly is full, it's time to go have some fun. If you've never explored the history of the Gaslamp District, then book a walking tour of this thriving area. The Brothels, Bites and Booze Tour from SO Diego Tours is a great way to burn off those brunch calories while you enjoy a fascinating look into the history of the neighborhood. Get to know the stories and scandals from the past, when this area was known as The Stingaree District. You'll get a fully guided tour complete with a few stops at some of the many popular restaurants in the area as well. While most tours are evenings, there are daytime tours offered on Saturday afternoons, so it's the perfect way to enjoy another fun activity for your perfect day-date in San Diego.
Shopping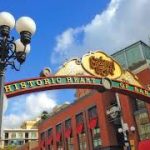 What great day out doesn't have at least a couple of hours full of shopping fun? Luckily, the Gaslamp District also has 16 full blocks packed with all sorts of boutiques and national retailers as well. 82 different shops are found throughout the area, offering everything from clothing and shoes to jewelry, home furnishings, hats, accessories and more. Stroll the easily-walked area, hop in and out of any shop you like and take in some of the best shopping therapy around.
Mystery Time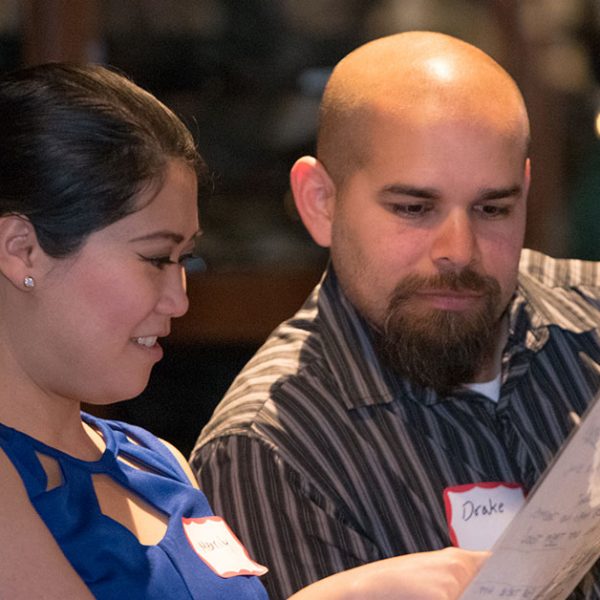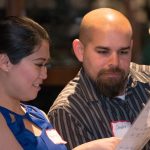 It's time to think about dinner. Lucky for you, one of the coolest dinner events around is just a few blocks away, located in the beautiful and historic Courtyard by Marriott at 530 Broadway. This former bank building is a beautiful hotel, but it's also home to San Diego's Dinner Detective. You'll enjoy a full four-course, plated dinner along with a crime to solve. When you arrive, you'll assume your own secret identity and you'll have a chance to interrogate all the other possible suspects at your table. Then the murder happens, the detectives arrive and it's up to you to solve the crime. Clues will be provided throughout the night and you'll laugh until your sides ache, thanks to the comedic skills of the hilariously talented actors. Make sure to be thorough because the killer may even be sitting at your table. If you and your date solve the crime you even get a special prize to show off your incredible sleuthing skills. There's nothing else like this in San Diego, so book early, plan ahead, and end your perfect date-day in San Diego with The Dinner Detective.