Planning an evening's entertainment can be quite stressful. First you have to pick the location(s) you'll be visiting, plan for the different admission fees, then deal with the hassle of driving through traffic to your first location, parking and then driving to the second location and parking. That's why we have so many great spots for dinner and a show in Salt Lake City. You don't have to move the car, just arrive once and enjoy a whole night without the stress and hassle of extra planning. Not sure where to start? Here are a few of our favorite hot spots for dinner and a show in Salt Lake City.
Desert Star Playhouse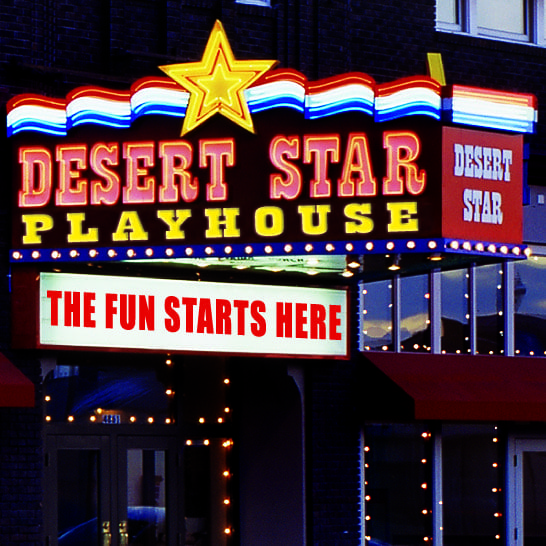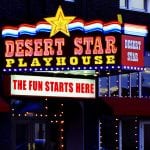 Located in nearby Murray, Utah, Desert Star Playhouse has been entertaining families through food and comedy since 1989. The playhouse features original musical comedies offering parodies of classic movies, TV shows and Broadway hits – all with a melodrama twist. All shows also feature a variety show they call "The Olio" which follows the play and includes even more singing, dancing and comedy. Plus, if you're looking for a bite, you can order from a selection of pizza, hamburgers, wraps and more. But the price of food is not included in your ticket and dinner is optional. You can also just show up and enjoy the production without buying a meal.
Salty Dinner Theater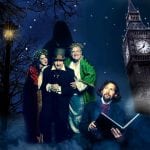 Finding a good location for a dinner theater is hard enough, but then managing the food-service side of things can be a true challenge for any arts organization. Salty Dinner Theater found a unique way around those challenges. It brings the show to a variety of different area restaurants. Depending on the evening you attend, you'll dine at spots like Mimi's Café, the Sizzler, Garcia's Mexican Restaurant, Joe Morley's, Red Lobster and more. The show will take place in the banquet room of the restaurant, with the action happening throughout the room. You'll find a fun variety of shows to check out too, from Zorro to Jekyll and Hyde. It's audience interactive and good for the whole family. The price of dinner is not included in your ticket, so be sure to plan ahead.
The Dinner Detective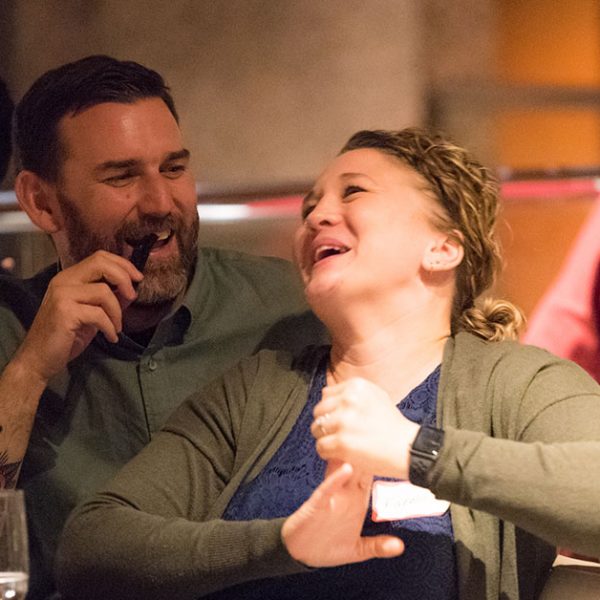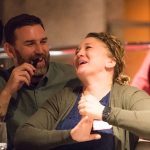 Of course, what list of dinner-and-a-show would be complete without The Dinner Detective? If you've never been to one of The Dinner Detective's interactive murder mystery dinner shows, it's unlike any other show around. Instead of cheesy costumes, the murder is set in present day, with actors hidden throughout the room. That's right, you might even end up sitting at the same table as the murderer. You'll get to interrogate everyone, ask lots of questions, explore clues and see if you can solve the crime – and two hilarious detectives are on the case to help you throughout the whole night. Plus it's all served with a delicious four-course plated dinner so you get dinner and a full night of entertainment without having to drive across town or find new parking. Hurry though, seating for these shows is always limited, so be sure to book early!