The weekend is here! What are your plans? Have you scheduled yet another movie and dinner date? Or maybe you're planning to visit a farmers' market or take in some miniature golf. Whatever you're looking for, there is so much going on in Salt Lake City that you'll be hard pressed not to find an amazing time this weekend. Here are a few of your best bets to check out!
Take A Trolly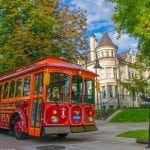 There is a lot to see and even more to learn when you visit Salt Lake City. In fact, there is so much that the best way to kick-start your weekend is with a guided tour – and why not do it on a trolly? This one-and-a-half hour tour takes you through many of the city's important historical sites including the Temple Square, the Utah State Capitol, the Union Pacific Depot and much more. Plus it's all on a historic replica street car lead by a costumed trolly conductor. Tours start at $29, but be sure to book ahead of time as availability is usually limited.
Shop Local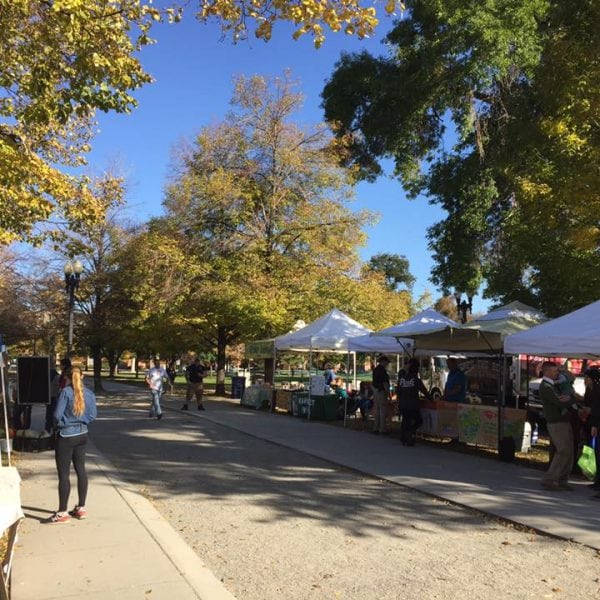 From June to October, one of the best ways to enjoy a Saturday morning in Salt Lake City is at the farmer's market. The Salt Lake City Farmers Market is an amazing spot to pick up all-local fruit, vegetables and so much more. Now in its 27th season, this popular summer tradition is the best place for crafts, local artists, and some of the very best sauces, baked goods, spreads and other culinary goodies. The Market is open every Saturday from 8:00 a.m. to 2:00 p.m. so mark your calendars and don't miss out on this wonderful annual tradition.
Meet The Birds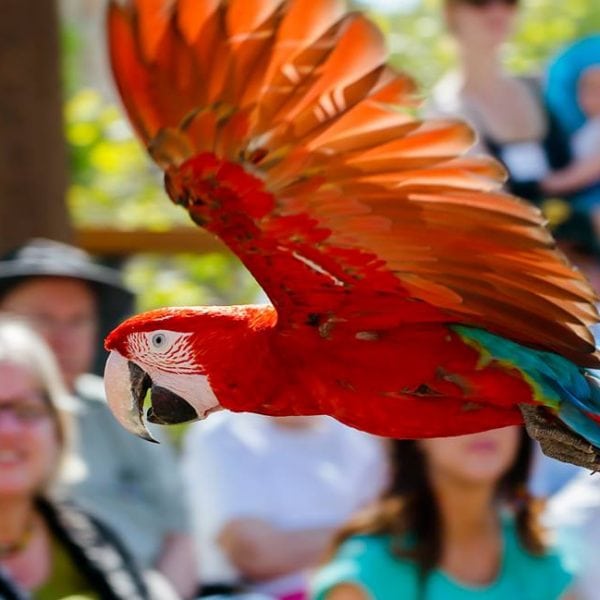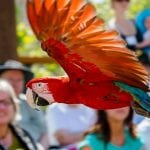 Birds rule all at the Tracy Aviary, where you and the whole family can enjoy one of the world's oldest aviaries. The Tracy Aviary dates back to 1938, when a local banker established the sanctuary for all types of beautiful birds. And this place has them all – from the brilliant colors of the Amazonian birds to macaws, vultures, owls, eagles and so much more – this is the best place to visit if you've always been fascinated by these brilliant winged creatures. The Aviary is open seven days a week with lots of events and public shows nearly every day, so be sure to check the website for a full schedule of events before you head down.
Or Solve A Murder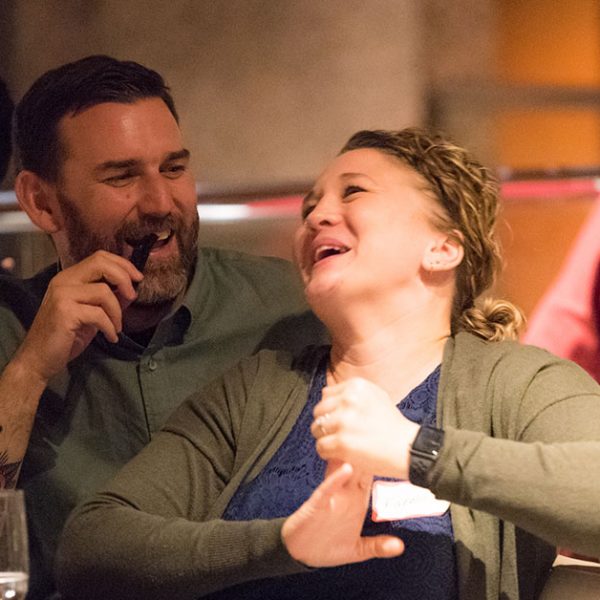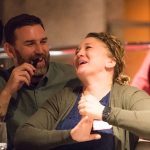 And speaking of fascinating stories and mysteries of the past, if you love mysteries, then this is the spot for you. If you've never been to one of The Dinner Detective's interactive murder mystery dinner shows, it's unlike any other show around. Instead of cheesy costumes, the murder is set in present day, with actors hidden throughout the room. That's right, you might even end up sitting at the same table as the murderer. You'll get to interrogate everyone, ask lots of questions, explore clues and see if you can solve the crime – and two hilarious detectives are on the case to help you throughout the whole night. Plus it's all served with a delicious four-course plated dinner so you get dinner and a full night of entertainment without having to drive across town or find new parking. Hurry though, seating for these shows is always limited, so be sure to book early!