It's hot. We all know that. But we might not all know some of the best ways to beat the heat when you live in a state as warm and dry as Arizona. Luckily, the many people who call this wonderful state home know how to keep cool in 100+ degree heat – since it's bound to happen every single year. Whether you like to cool down at the water park or if you like something a bit quieter and more chill, there are loads of ways to cool off and chill out this summer in Arizona.
Splash in the Sun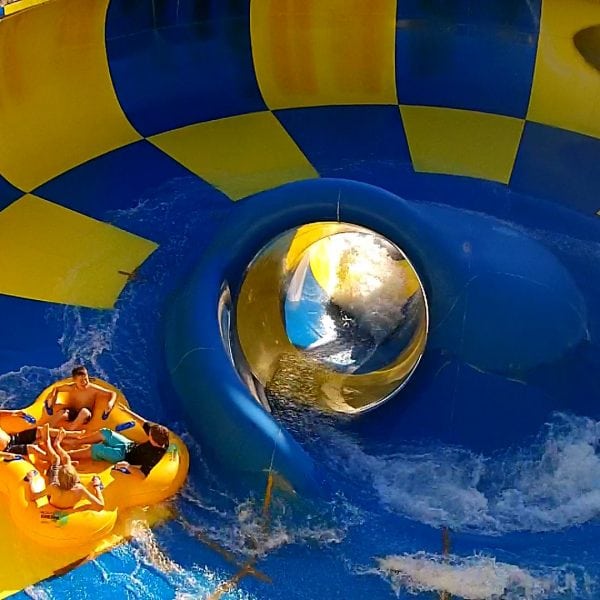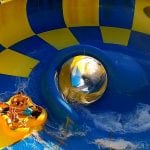 Mesa Golfland SunSplash is a popular spot for locals to cool off every summer. After all, is there any better way to cool off than to fly down a water slide into a giant swimming pool? And the attractions here range from the tame to the serious with things like Thunder Falls, which towers seven stories high or the Sidewinder, which sends you on a steep vertical drop down five stories. Too much wild for your taste? Then lounge and relax along the Lazy River with more than 800 feet of pure watery relaxation or just take the kiddos to the Toddler Tadpole Pool, perfect for those with young'uns under seven years old.
Start Early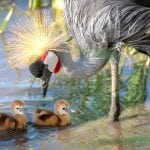 It's always cooler in the early morning, and no one knows this better than the animals at The Phoenix Zoo. During the summer months, the Phoenix Zoo opens their doors a full two hours earlier – starting at 7:00 AM. Not only does it allow you to beat the heat by starting your day when the temperature hasn't climbed too high, but you'll find more animals out and less crowds to fight – it's a total win/win. Early morning temperatures are often in the 80s as opposed to the 100+ degrees in the afternoon, and you'll find cool misters all over the place to help cool you off even more.
Go North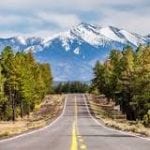 Pack the car and head north to the best spot to cool off in Arizona – Flagstaff. It's not a short drive (usually about two hours) but once you're there, you'll see why it's a favorite spot for locals and visitors alike. During the summer, the average temp is in the 80s and at night or early morning, you might even need a sweater. The best activity here is usually hiking, as you'll find loads of trails and loops to keep you active and enjoying the scenery. Or head downtown to enjoy summer movies on the Square or First Friday Art Walk, among many other great monthly events.
Solve A Murder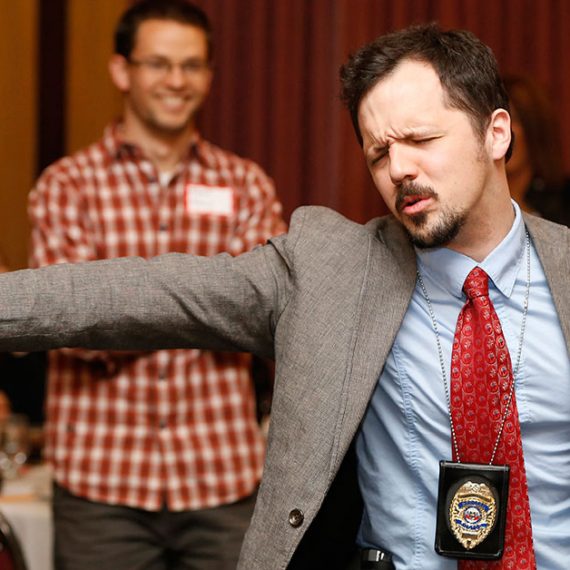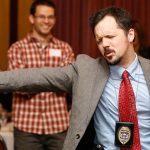 And for the coolest way to beat the heat – try solving a murder mystery in the comfort of one of Arizona's coolest hotels – MOXY.  If you've never been to one of The Dinner Detective's interactive murder mystery dinner shows, it's unlike any other show around. Instead of cheesy costumes, the murder is set in present day, with actors hidden throughout the room. That's right, you might even end up sitting at the same table as the murderer. You'll get to interrogate everyone, ask lots of questions, explore clues and see if you can solve the crime – and two hilarious detectives are on the case to help you throughout the whole night. Plus it's all served with a delicious four-course plated dinner so you get dinner and a full night of entertainment without having to drive across town or find new parking. Hurry though, seating for these shows is always limited, so be sure to book early!