Here at The Dinner Detective in Tempe/Phoenix, we couldn't be more excited about our recent partnership with and move to MOXY! MOXY is all about providing you with a good time, so it's the perfect location for the nation's largest interactive murder mystery comedy dinner show to unfold. Curious about all the details for this latest addition to the Dinner Detective family?
Where is MOXY?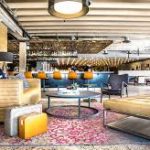 MOXY is located at 1333 S. Rural Road in Tempe. It's just minutes from the ASU campus or plan an early day and swing by Four Peaks Brewing Co for a site tour and a tasty craft beer to pre-game for the big mystery. It's also close to loads of other attractions, just in case you'd like to make a whole day out of your mystery adventure.
I'm from out of town, how should I get to MOXY?
Good news – parking is free and plentiful here! However, if you're not going to be driving yourself, there are lots of other easy ways to get here – in fact we're just .6 miles from the Metro Light Rail station, so you can avoid driving easily and still have a relaxing evening!
You convinced me to make a day out of it, what do you recommend?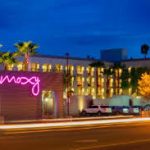 There is a LOT to do within five miles of MOXY and The Dinner Detective! Visit the Phoenix Zoo and check out all the amazingly beautiful animals or swing by Sloan Park (depending on the time of year, you might luck into Spring Training with the Chicago Cubs!) Or enjoy a beautiful sunny Arizona day and wander the Desert Botanical Gardens to work up that hunger for dinner. Of course, if it's a particularly hot day, enjoy the air conditioning and shopping at the nearby Arizona Mills Shopping Center. Really, there is so much to do here that you'll want to book a room at MOXY so you can stick around for the whole weekend.
How about post-show? I'm sure I'll want to find a place for a drink after the mystery.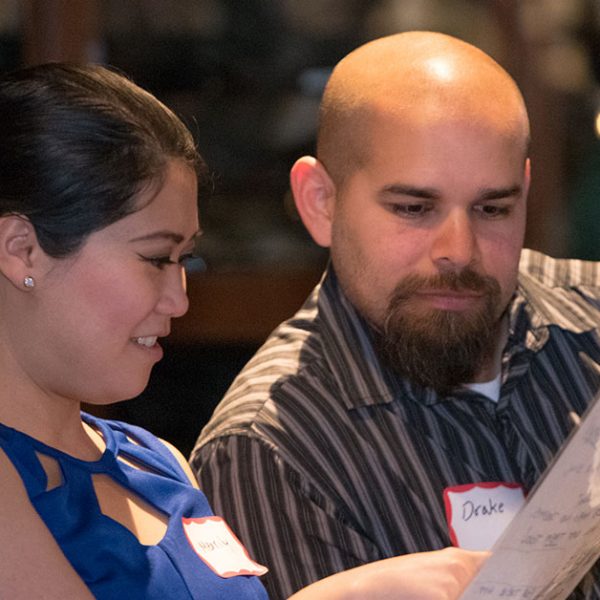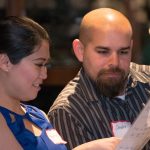 After you've enjoyed your Dinner Detective mystery, you'll have lots to talk about – as you and your friends compare notes and discuss the facts of the case. Check out Day Bar at MOXY for some really delicious cocktails and local beer or swing by nearby Vine Tavern for plenty of American classics and more local craft suds.
As you can tell, we're very excited about this new location and we can't wait for you to join us for a show. We'll provide the nation's largest interactive murder mystery comedy dinner show and a really slick venue. You just show up and have some fun!