The holidays are upon us and it's about to get busy. If you still need to plan your company holiday party, look no further. Check out these pics for you!
The holidays are the perfect time to celebrate the people that work hard together all year long. While everyone loves good food and drinks, why not mix things up this year with a unique holiday party? Here are five ways to celebrate with your coworkers this holiday season that will be hard to forget.
Get Creative in the Kitchen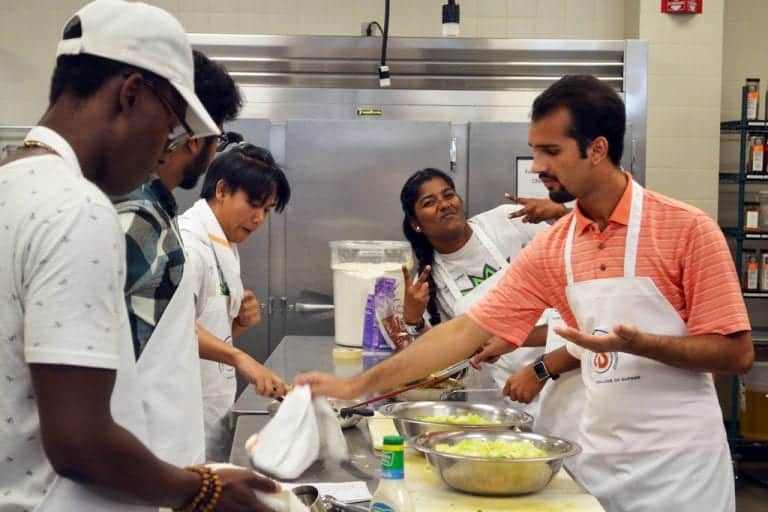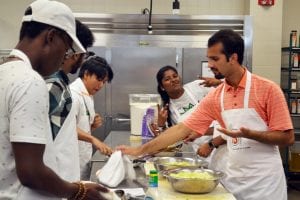 Cooking ends up being a chore after a long day of work, why not bring the fun back into the kitchen with this creative and delicious holiday party idea!
My Cooking Party offers everything from gingerbread house making competitions to full on Chopped-style meal making events, all of which include yummy hors d'oeuvres and flowing wine, what could be better? Click here to find out more about planning your cooking party!
Solve a Mystery Together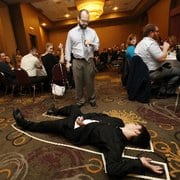 Dinner, drinks, and solving a murder, it's all in a day or night's work! The Dinner Detective is a fun and interactive way to break out of the office routine and work with your team to figure out who done it. Private parties can be customized to suit your company's specific needs for this interactive, comedy-filled event.
A murder mystery is the perfect way to have fun, build teamwork, and make memories that are sure to be shared around the water cooler throughout the New Year. Click here to contact The Dinner Detective for more information on how to set up your specialized and mysterious holiday gathering today!
                Go on a Tour of your own City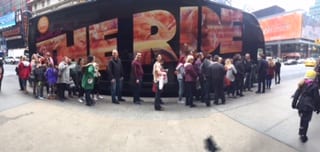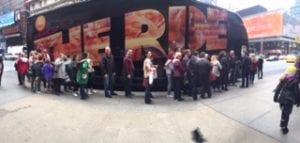 Whether your staff is from NYC or just commutes in and out each day for work, there is no denying that this city is one of the greatest in the world. Most of the time we don't take the time to explore the places we live and work in everyday, so what could be better than allowing your office to do just that during the work day!
The Ride is definitely one of the most unique ways of exploring the big apple. Your team will climb aboard the specially designed tour bus and be guided through the city in style. Private charters and specially designed holiday themed parties are also available. Click here to get started on your holiday adventure now!
Express your Artistic Side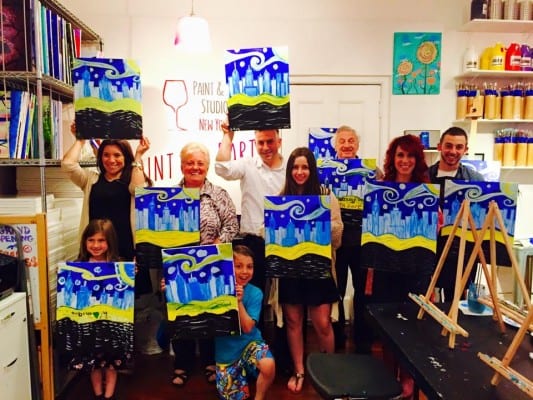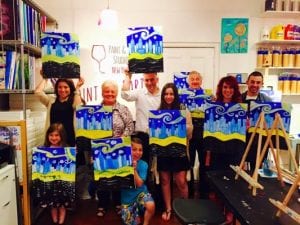 If you are looking to have a more DIY experience where you can provide the food, drinks, and even the venue, than a painting party would be a great option. Paint & Sip Studio invites you to 'uncork your creativity' by planning a private party for up to 28 people in their studio or even host more people in a location of your choice.
Each partygoer will get to work with an artist to complete a painting that is chosen in advance. Eat, sip, and enjoy watching as everyone has the chance to add his or her own personal pizzazz to the piece. The best part? Each person goes home with their very own master piece! Check out the Paint & Sip website for more information and to set up your paint party!
Give Back to Get Back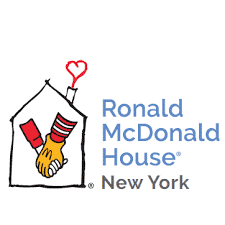 Studies have shown that people who are the happiest are those that give back to others. The holidays are a time filled with family, friends, and so many opportunities to give and receive. The feeling that one gets from giving back to those less fortunate is truly indescribable and doing it as a group can help boost morale and build rapport among co-workers.
The Ronald McDonald House is an organization dedicated to keeping families together during some of the most difficult times in their lives. The house has many volunteer opportunities for groups including providing a meal for the families one night during the week. What could be a better way to celebrate the holidays than providing a good meal families in need? Click here to learn more about volunteering opportunities.