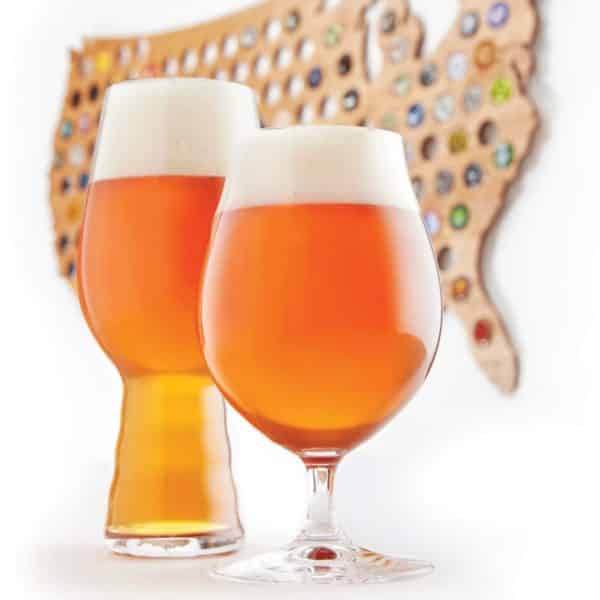 In the United States, we celebrate July 4th in remembrance of July 4th, 1776, as the birth of America independent, a nation separated from British rule. Interestingly, it was in June 1776 that Thomas Jefferson wrote the Declaration of Independence, July 2nd that the Continental Congress decided to declare independence and not until November the Declaration was delivered to Great Britain. So what gives with July 4th? As it turns out, July 4th was the day the members of Continental Congress approved the final draft of the Constitution, however, not yet signed. Fifty-six men ultimately signed the Declaration with the youngest begin Thomas Lynch, 27, from South Carolina and the oldest, and arguably most famous, Benjamin Franklin, 70, of Pennsylvania. Also interestingly enough, one out of every eight of the signers was educated at Harvard. My bet, they were all lawyers.
In 1777 Congress authorized the use of fireworks, quickly becoming a national favorite, and billion dollar industry, according to the American Pyrotechnics Association. But it wasn't until 1870 that Congress officially declared July 4th a holiday, and in 1938 changed it to encompass a paid holiday, for federal employees at least.
Maybe even more popular than fireworks are grill-works. Over 74 million Americans will grill out on the 4th, cooking an estimated 150 million hotdogs in addition to a shew of burgers, steaks, and chicken. Not in the mood to fire up your grill this year? You're not alone. Consider these local favorites spice up your July celebration, or any occasion to have some fun and escape the July heat in good ole American air conditioning.
Coconut Grove. Come celebrate Independence Day in Miami's oldest neighborhood for Coconut Grove's epic 4th of July celebration! Bring your friends and family for the annual fireworks show on Biscayne Bay at Regatta Park and say hello to summer! Thanks to the Coconut Grove BID, the outdoor festivities will all lead up to the city-famous Coconut Grove firework display as Miami's Yoli Mayor sings soulful American classics, and the indie rock band, Soulixer warms up the fun. Make it an evening picnic with blankets and lawn chairs, and classic outdoor BBQ eats by your favorite local restaurants. Hotdogs, grilling, corn on the cob…you name it! Enjoy fun patio games and kids activities, explore artisanal pop-ups, and wash it all down with refreshing drinks and local brews.
Dinner Cruise. On the 4th of July the City of Miami plays host to a major fireworks celebration and there is no better viewing spot than on the water than aboard our fabulous Biscayne Lady Luxury Yacht! No one does the holiday quite like the Biscayne Lady! Cruise Miami's spectacular coastal sites all while you enjoy unlimited food and drink! The best part is this patriotic party culminates with a spectacular fireworks show over the magic city and you have the best seat in the house! Our modern yacht, the Biscayne Lady, features 3 remarkable decks, 2 full bars, and 2 dance floors. It will also feature a professional DJ playing dance music for your enjoyment. With an open sky deck and various open areas, this yacht is ideal for viewing the remarkable fireworks display. This July 4th Dinner Cruise will begin boarding between 6:30 pm and 7:30pm, and will be cruising from 7:30pm to 10:00pm.
The Dinner Detective. Nothing says love like making dad a Prime Suspect! Your evening of intrigue begins as soon as you and your party are seated for dinner. Everyone is a suspect, and the killer might even be at your table! As you enjoy a sumptuous meal, the plot will unfold around you. Official looking detectives will help you navigate the night to uncover clues, sort through facts, follow leads, and interrogate guests. Immerse yourself in the drama, and intensive interaction and you could find yourself awarded "Top Sleuth" for solving the crime and win a prize packet worth over a hundred dollars.
Do you have what it takes to uncover the culprit and solve the crime? Test your skills in this hilariously entertaining dinner show for less than dinner and a movie. Based on actual, real-life cold cases and set in present day, this highly interactive murder mystery dinner is a far cry from the campy cartoon characters you may have experienced elsewhere. By mixing realistic scenarios with a healthy dose of comedy, our Murder Mystery Dinner is sure to be an evening you'll not soon forget! Now playing in Newport Beachside Resort, 16701 Collins Ave, Sunny Isles Beach, FL.
STAR-SPANGLED AWESOME! This Independence Day, join up at The Wharf for the second annual 4th of July celebration, hosted by Indulge Magazine. Bring your family, bring your friends, for a day filled with fun, food, and fireworks! Free bucket hat when you RSVP online and outstanding drink specials like buy a shot of American whisky and get a free beer. Does anyone not like free beer? Didn't think so.
Other suggestions you might like.
Top Scenes For Live Entertainment Miami, FL