It seems Christmas has a unique meaning to almost everyone.  For Christians, it represents the birth of Jesus Christ, even though the common consensus is Jesus was born in the Spring, and December 25th was chosen in the third Century.   Maybe you're just fond of the jolly ol man in the red suit.  It's interesting to note the red suit become popular in the 1930s, a gift from Coca-Cola.  Or, you could just enjoy the time spent with loved one, great food, or humming through the classic festive songs, like Jingle Bells.  Interesting fact, Jingle Bells was originally performed in a Thanksgiving concert by James Pierpont in 1857.  Bet you didn't know Jingle Bells was the first song ever broadcast from space, thanks to the crew of Gemini 6, in 1965.
Whatever your reason to celebrate, consider these unique gift ideas for your someone special this year in Miami, FL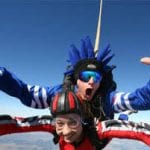 Skydive Miami.  Get ready to take flight and learn from the masters performing stunt jumps in movies "GET SMART", "DROP ZONE", "CONGO", "ERASER", "CUTAWAY" and more.  You know you're in good hands when these pros have instructed Wesley Snipes, Stephen Baldwin, Tom Berenger, and Tom Cruise.  Tandem and solo flights are available and video & photography service are provided.  All jumps are from up to 13,500′ AGL, so you'll get the most freefall learning time possible. Your instructor will brief you on the ground, freefall next to you in the air and then debrief you after each skydive. He's there, not only to give personalized, one on one training, but also as a safety backup.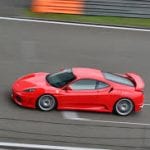 Miami Exotic Auto Racing.  Experience the thrill of a lifetime and Race a Ferrari on the exhilarating 14-turn road course at Homestead-Miami Speedway!  Miami Exotic Auto Racing gives you an opportunity that is reserved for the world's elite, the once in a lifetime chance to get behind the wheel of your dream car on a professional race track.  Get behind the wheel of a Ferrari F430, a legendary supercar with 490 horsepower that goes from 0 – 60 mph in 3.9 seconds.  You'll be pair up with a professional instructor at your side to ensure you get the most out of your racing experience.  Live the dream, race a Ferrari!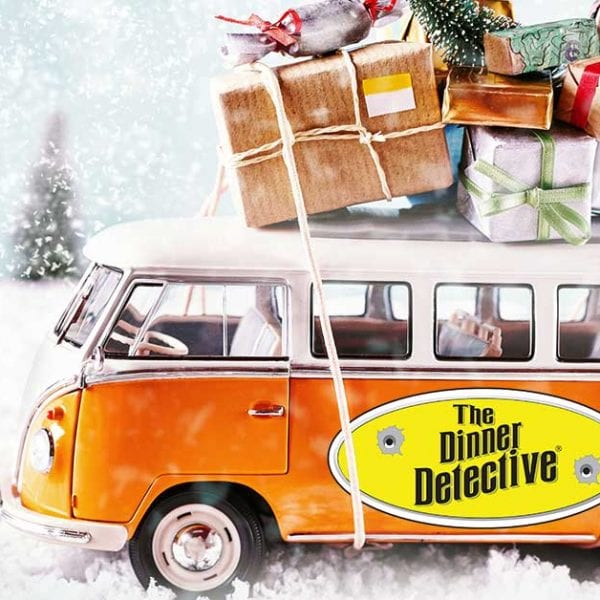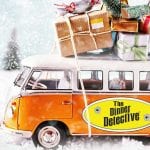 The Dinner Detective.  America's Largest Interactive Murder Mystery Dinner Shows.  Try solving a murder mystery in one of Miami, FL luxury hotels, the Embassy Suites Miami International Airport.  If you've never been, The Dinner Detective is unlike any other dine-in theater show around.  The murder plot, set in the present day, with actors hidden throughout the room. You might even end up sitting at the same table as the murderer. That is not your typical mystery dinner show.  You'll get to interrogate everyone, ask lots of questions, explore clues and see if you can solve the crime.  It's all served with a delicious four-course plated dinner with beverages, so you get dinner and a full night of entertainment.  With over 60 locations nationwide you never ask is there a dinner theater near me again.  Great for birthday celebrations, date night, group parties, teaming building, or just looking to meet new people.  Bring your group to a public show, or request an exclusive private event for your organization.  Gift Certificates available.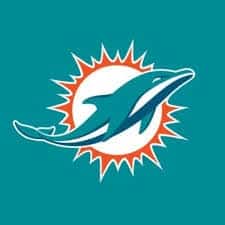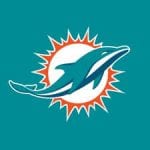 Miami Dolphins Season Tickets.  Join the family and catch all the game-day action live while helping create the home field advantage at Hard Rock Stadium! Dolphins Membership goes beyond just a ticket to a game, benefits include Tickets to all 2018 Dolphins home games at Hard Rock Stadium, invitations to year-round Membership events, presale opportunities for other world-class events at Hard Rock Stadium including concerts, international soccer, and the Miami Open.  They offer several different levels of tickets depending on your individual budget.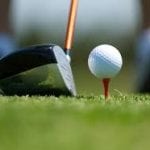 PGA Golf Instruction.  Renown Instructor Rick Smith has helped some of the best in the world win seven major championships, including Phil Mickelson. Rick serves as an Instructional Editor for Golf Digest Magazine and has been ranked as high as the #2 instructor in the world by PGA Tour Players. In addition to leading the team of world-class instructors at the RSGPC Doral, Rick is available for private lessons and select school programs like Trump National Doral Resort in Miami.  The Rick Smith Golf Performance Center and Academies offer customized programs for all golfers from beginners to PGA Tour players. Rick and his elite staff of instructors achieve success by focusing on the fundamentals of the game, providing club‐fitting analysis, keeping a minimal student/teacher ratio to allow for personalized instruction, and using clear communication and state‐of‐the‐art swing analysis video technology.