It seems Christmas has a unique meaning to almost everyone.  For Christians, it represents the birth of Jesus Christ, even though the common consensus is Jesus was born in the Spring, and December 25th was chosen in the third Century.   Maybe you're just fond of the jolly ol man in the red suit.  It's interesting to note the red suit become popular in the 1930s, a gift from Coca-Cola.  Or, you could just enjoy the time spent with loved one, great food, or humming through the classic festive songs, like Jingle Bells.  Interesting fact, Jingle Bells was originally performed in a Thanksgiving concert by James Pierpont in 1857.  Bet you didn't know Jingle Bells was the first song ever broadcast from space, thanks to the crew of Gemini 6, in 1965.  Whatever your reason to celebrate, consider these unique gift ideas for your someone special this year in Charleston, SC.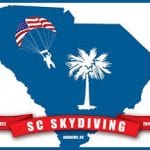 Skydiving.  Are you ready for a thrill of a lifetime?  Skydive Walterboro is an easy drive from Charleston and they offer enclosed and carpeted packing areas. As well as restrooms, showers, and vending machines.  They have two professionally maintained aircraft in operation year-round, piloted by Commercial Rated pilots with thousands of hours. They use modern, state of the art parachutes equipped with numerous safety features, including automatic activation devices, ground to air radios, and highly maneuverable square parachutes.  Gift Certificates are available.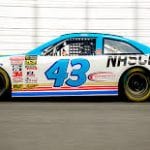 NASCAR Racing Experience.  Give a taste of racing in the Practice Experience. Drive a real NASCAR race car for a 5 minute timed racing session on one of the nations premier speedways by yourself! It's the lowest priced driving experience offered to race fans.  Don't want to drive?  Sit back and hold on tight as you take 3 laps around the "Historic" Myrtle Beach Speedway in the NASCAR Racing Experience Pace Car. Passengers ride one shotgun in the front and the other two in the back with a professional racing instructor driving. The Pace Car Ride is fast enough to put a little fear in you but safe enough for all ages.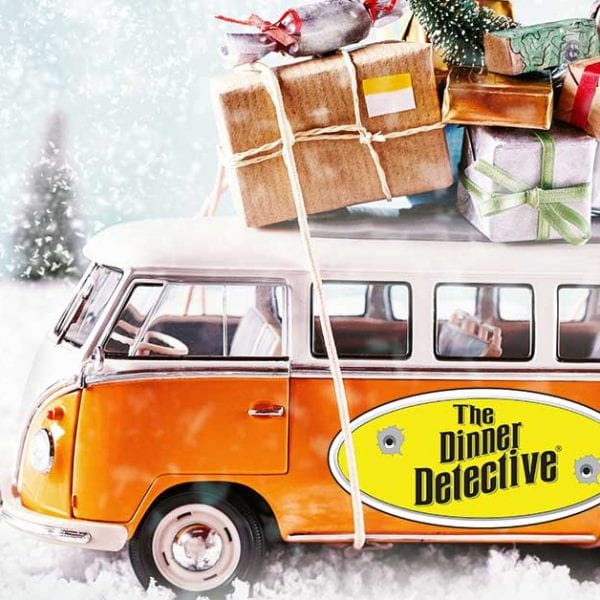 The Dinner Detective. America's Largest Interactive Murder Mystery Dinner Shows.  Try solving a murder mystery in the comfort of one of Charleston, SC, premier hotels.  If you've never been to one of The Dinner Detective's interactive murder mystery dinner shows, it's unlike any other show around. The murder plot, set in the present day, with actors hidden throughout the room. You might even end up sitting at the same table as the murderer. You'll get to interrogate everyone, ask lots of questions, explore clues and see if you can solve the crime.  It's all served with a delicious four-course plated dinner, so you get dinner and a full night of entertainment without having to drive across town or find new parking. Enjoy a full cash bar, with plenty of cold beer, available inside the theatre during the performance, then head to the Bay Breeze Lounge to keep the party rolling.  Reservation required.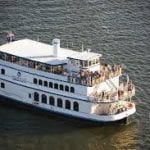 Dinner Cruise.  This is the Waterfront Dining!  SpiritLine Cruises offers the only true waterfront dining experience in Charleston.  Aboard the Spirit of Carolina, you and your guests will enjoy a three or four-course dinner, made to order from local seasonal ingredients.   As you dine on a delicious multi-course plated dinner, the Spirit of Carolina will cruise through the beautiful Charleston Harbor, past Fort Sumter, along with the Battery and beneath the Ravenel Bridge.   See for yourself why others are raving about the dinner cruise.  Pair that with live music, amazing Charleston harbor sunset views, full-service bars, add a special cruise enhancement and you have the makings for an unforgettable evening on the water.  Group rates are available.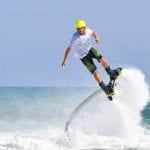 Flyboarding Experience with HydroFly.  The Flyboard is a revolutionary new water sport that allows users to swim like a dolphin and hover up to 20 feet in the air. This is done by wearing a board that propels a high volume of water out of two nozzles. A jet ski generates the power, and a 50-foot hose redirects the water from the ski to the Flyboard. As long as the jet ski is providing power, the rider can hover in the air for as long as they want. A certified instructor is on the jet ski the entire time controlling power, providing safety and instruction. They specialize in first-time instruction and aim to have every new rider in the air in a matter of minutes.  In Charleston, SC each rider will be greeted at Bristol Marina and provided a chartered boat ride out to their floating Tiki Hut! From there a certified flyboard instructor will give instructions on how the flyboard works and begin teaching you just how easy it is. Each flyboard lesson will be around 20 minutes and your time out on the water will be at least an hour.