Deep down we all know it's true.  Our lives are a culmination of memorable and shared experience.   Possession or 'stuff' can bring us temporary happiness, but cars break down, cloths wear-out, and electronics quickly become obsolete.  Science tells us what makes us feel most fulfilled is the multitude of social connections and positive experiences that we share with those we are closest.
Experience can make for longer lasting happiness because we share a sense of relatedness to others, like friends and family, we are interjecting social bonding into the equation.  Here's a short list of five experience you can participate in Charleston, SC to share with your closest friends and build memories that can last a lifetime.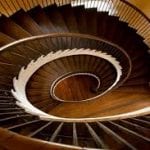 The Nathaniel Russell House Museum.  A National Historic Landmark, the Nathaniel Russell House Museum was built over a five-year period and completed in 1808 by Charleston merchant Nathaniel Russell. The house cost $80,000 to build, at a time when the average value of a home was $262. The home's graceful, free-flying, a three-story staircase is an architectural marvel with each cantilevered step supporting the one above and below it. The graceful interiors with elaborate plasterwork ornamentation, geometrically shaped rooms, formal gardens and collection of 18th-century decorative and fine art speak to the wealth of Charleston's elite in the early days of the American Republic.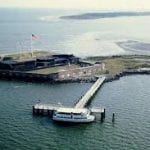 Fort Sumter National Monument.  Fort Sumter National Monument incorporates several sites around Charleston Harbor, which tell the unique stories of the people and places that shaped the United States of America.  Confederate forces fired the first shots of the Civil War upon Federal troops at Fort Sumter at 4:30 a.m. on April 12, 1861. The roots of that conflict are buried deep within the stories of the development of the United States. Fort Sumter would continue to serve as the focal point in Charleston throughout the Civil War.  Sullivan's Island has long served as Charleston Harbor's first line of defense against disease or foreign invasion. Quarantine stations checked every person that came into the harbor, including enslaved Africans. Later a palmetto log fort was built by Colonel Moultrie and the Second South Carolina Infantry. This fort came to be known as Fort Moultrie and was replaced and modified as technology and warfare changed through the mid-twentieth century.
T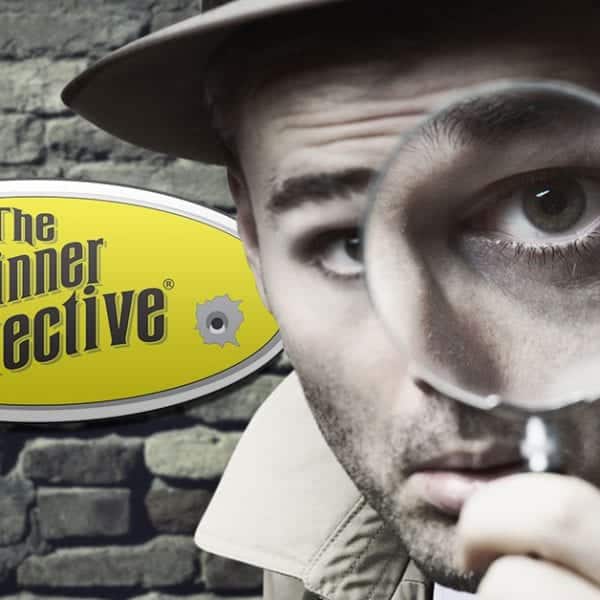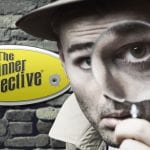 he Dinner Detective.  America's Largest Interactive Murder Mystery Dinner Shows.  Try solving a murder mystery in the comfort of one of Charleston, SC, premier hotels.  If you've never been to one of The Dinner Detective's interactive murder mystery dinner shows, it's unlike any other show around. The murder plot, set in the present day, with actors hidden throughout the room. You might even end up sitting at the same table as the murderer. You'll get to interrogate everyone, ask lots of questions, explore clues and see if you can solve the crime.  It's all served with a delicious four-course plated dinner, so you get dinner and a full night of entertainment without having to drive across town or find new parking. Enjoy a full cash bar, with plenty of cold beer, available inside the theatre during the performance, then head to the Bay Breeze Lounge to keep the party rolling.  Reservation required.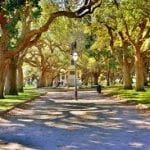 Battery Park.  As a tourist destination, the Battery is famous for it's stately, mainly antebellum homes.  The Battery is a landmark defensive seawall and promenade in Charleston, South Carolina. Named for a civil-war coastal defense artillery battery at the site, it stretches along the lower shores of the Charleston peninsula, bordered by the Ashley and Cooper Rivers, which meet here to form Charleston harbor. One of the best spots to get to know Charleston, South Carolina is Battery Park. This lovely spot on the waterfront features southern mansions, cannons, cannon balls, oak trees, palmettos, statues, a gazebo, and incredible views of Fort Sumter, Castle Pinckney, and the Sullivan Island Lighthouse.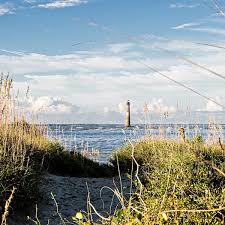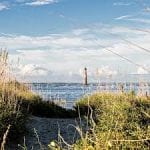 Sullivan's Island.  The Town of Sullivan's Island, a barrier island north of Charleston Harbor, is comprised of approximately 2,000 residents in half as many households.  These are primarily full or part-time citizens that enjoy the relaxed lifestyle of the Island.  There are very few short-term rentals and no hotels, motels, bed, and breakfasts, or other transient lodgings.  The Town, incorporated in 1817 as Moultrieville, did not allow lean-tos or shacks then as now.  At that time lots were required to have a minimum of a ½ acre and the same is true today.  Sullivan's Island is unique in that the beachfront lands which have accreted over the years, are owned by the Town and held in a perpetual easement by the Lowcountry Open Land Trust protecting the natural environment along the Atlantic Ocean.  This Island has a long military history of protecting the harbor from invaders and there are many wonderful histories which capture those stories.  Remnants of the military are abundant in now privately held military housing; even former fortifications are now single-family residences.  Many of these historic homes have withstood the test of time and ravaging weather.