Whether you're just visiting Atlanta or you've lived here your whole life – you might be surprised to find out how many fascinating and fun things there are to explore in 'The City Too Busy to Hate.' We've pulled together our list of some of the most fun and mysterious things to check out in Metro-Atlanta this weekend. Plan ahead, call your besties and make a day out of these awesomely fun ways to spend the weekend in Hotlanta.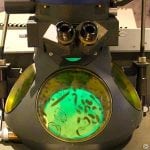 CDC Museum.  Tour the sci-fi reality of executive disease management.  Come inside and view the variety of multimedia and in-depth displays celebrating that ephemeral combination of science, technology, and humanity so unique to managing public health for a population of 319 million people. Learn how diseases are discovered, managed and in best cases, irradiated.  Exhibits on display include glimpses into emergency preparedness from a top-down standpoint, a history of how the United States eliminated malaria from within its national borders, and the newest epidemics to affect the world.  In the fictitious1995 hit film Outbreak, the central plot is the lengths to which agents from the Center for Disease Control (CDC) are willing to go in hopes of containing a deadly virus its destruction.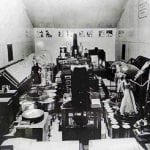 Crypt of Civilization.  The world's first time-capsule lies behind a welded steel door in Oglethorpe University, Atlanta, in 8113.  The Crypt of Civilization is located in the basement of Phoebe Hearst Hall, a 20' x 10' x 10', welded shut with a stainless steel door entombing its inventory.  Contents include microfilms of 800 "authoritative books on every subject of importance known to mankind," transcriptions of King Gustav of Sweden's "We, the People," and 200 works of fiction among a collection of other obscure items.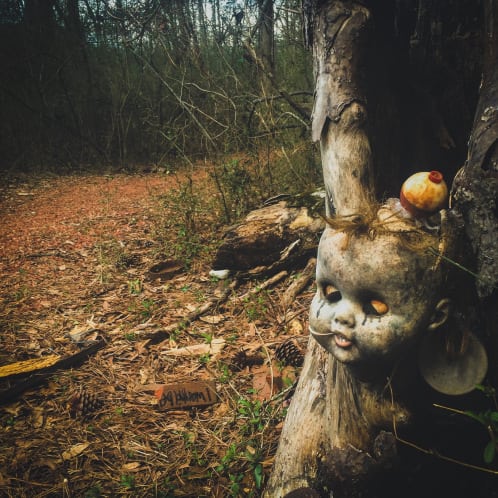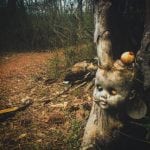 Doll's Head Trail.  Constitution Lakes Park is a nature preserve, and the site of an abandoned 19th-century brick factory, a birder haven, thriving wetlands and wildlife refuge. Cutting a path through it all is a short hike known as Doll's Head Trail.  The Doll's Head Trail was the work of a local carpenter named Joel Slaton, who envisioned an art project created from discarded doll parts. He encouraged visitors to contribute their own found art, and it's been collecting there ever since.  The entrance to Constitution Lakes Park is near the east side of the intersection of Moreland Ave and South River Industrial Blvd SE. Follow trails and signs from the parking lot to access the Doll's Head Trail.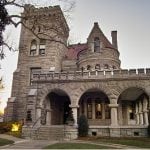 Rhodes Hall.  Rhodes Hall is affectionately known as 'the castle on Peachtree' thanks to its grand appearance. The building was constructed back in 1904 by Amos Rhodes.  These days the upper floors play home to The Georgia Trust for Historic Preservation, while the lower portion is a popular favorite for some of Atlanta's most opulent events.  However, as beautiful as this house is there is something dark lurking beneath the surface – it is haunted! The majority of the paranormal activity that goes on here has been attributed to the wife of Amos Rhodes who actually died in the property. She is said to play with the lights, and there are reports of unexplained footsteps and disembodied voices.  However, she is not alone in her haunting. Some visitors to the house have reported seeing apparitions of giggling children and the basement is said to be home to a much more malevolent presence which witnesses have described as a dark and evil shadow figure.  The host of at least one murder mystery private event for Porsche North America and The Dinner Detective, Rhodes Hall makes no secret of its reputation as one of the most haunted locations in Atlanta.  Regular tours of the building are available.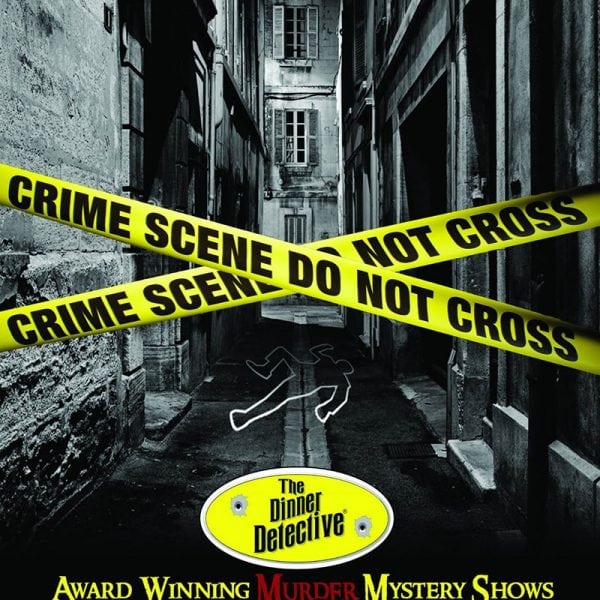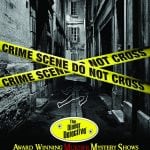 The Dinner Detective.  America's Largest Interactive Murder Mystery Dinner Shows.  Try solving a murder mystery in the comfort of one of Midtown Atlanta's premier hotels.  If you've never been to one of The Dinner Detective's interactive murder mystery dinner shows, it's unlike any other show around. The murder plot, set in the present day, with actors hidden throughout the room. You might even end up sitting at the same table as the murderer. You'll get to interrogate everyone, ask lots of questions, explore clues and see if you can solve the crime.  It's all served with a delicious four-course plated dinner, so you get dinner and a full night of entertainment without having to drive across town or find new parking. Reservation required.