The only thing better than food?  A dinner show with food and food festivals.  Check out a few of the these 'must experience' events across the great state of Georgia.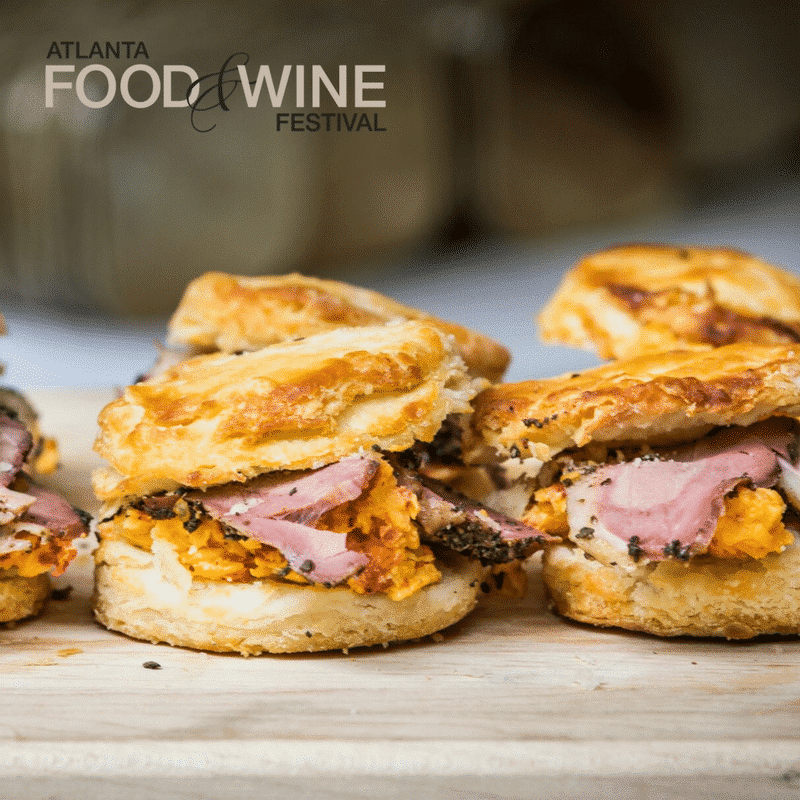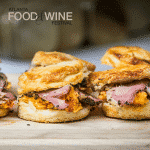 Atlanta Food & Wine Festival.  Held the week of May annually, the #KnowTheSouth event host a connoisseur experience, a marketplace with a vast selection of vendors, tasting tents and Destination Delicious – featuring food and drinks for 12 states, live music and more.  The Connoisseur Lounge is the cornerstone of the Festival's experience. With breakfast by award-winning chefs, food and beverage service during class intermissions, and reserve classes, the Connoisseur Lounge is a unique gathering spot during Festival weekend.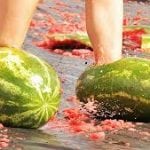 Watermelon Days.  Cordele, GA, the proclaimed "Watermelon Capital of the World" invites you to feast on melons as big as your noggin. The summer season is in full swing in Cordele, Georgia, and at the Watermelon Days Festival, you will eat juicy watermelon by the slice, take part in a seed-spitting contest, throw some horseshoes, cast away in a fishing rodeo and a laundry list of other activities.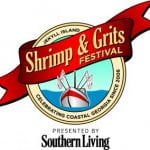 Shrimp & Grits Festival.  A coastal favorite, the Jekyll Island Shrimp and Grits Festival, presented by Southern Living, combines the classic southern dish with family-friendly entertainment, artists market, live music, kids' zone, food, a craft brew fest, and more.  The island comes alive during this fun-filled weekend.  Mark your calendars for this award-winning three-day event held the third weekend in September in the Historic District of Jekyll Island, Georgia.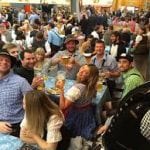 Oktoberfest Atlanta.  ATLANTA'S BIGGEST German-themed party.  Put on your lederhosen and join us for a full weekend of German-themed fun at Oktoberfest Atlanta! On October 12th-14th, enjoy a variety of deliciously cold German beers, Oktoberfest-inspired craft beer, German food, live music, and an abundance of games and Oktoberfest themed activities!  Tickets available for single day or the entire weekend.  You don't want to miss this one.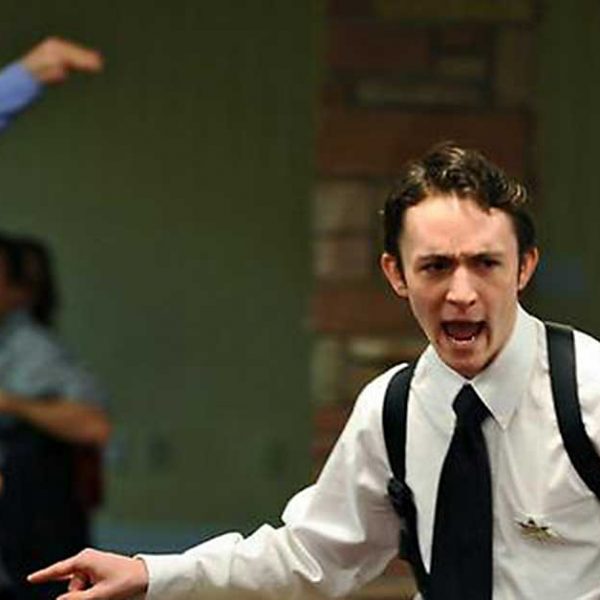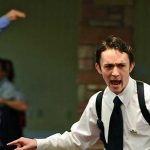 The Dinner Detective.  America's Largest Interactive Murder Mystery Dinner Shows.  Try solving a murder mystery in the comfort of one of Midtown Atlanta's premier hotels.  If you've never been to one of The Dinner Detective's interactive murder mystery dinner shows, it's unlike any other show around. The murder plot, set in the present day, with actors hidden throughout the room. You might even end up sitting at the same table as the murderer. You'll get to interrogate everyone, ask lots of questions, explore clues and see if you can solve the crime.  It's all served with a delicious four-course plated dinner, so you get dinner and a full night of entertainment without having to drive across town or find new parking. Reservation required.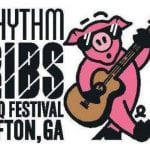 Rhythm & Ribs BBQ Festival.  Held annually early March in Tifton, GA, and admission is Free!   The 2019 Rhythm & Ribs BBQ Festival will be hosted in beautiful Fulwood Park and feature a professional and backyard BBQ competition, children's games, arts & crafts vendors, food vendors, and entertainment! Available 10 am-10 pm, the party starts rocking at 6 pm.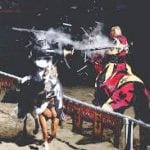 Medieval Times. Hang onto your helmet; the show is about to begin.  Watch epic battles of Steel & Steed while cheering on your favorite medieval knight.  Who will win the King's honor?   Come and see.  "In myth and legend, the Knight and the horse are forever linked. Few things are held in such great esteem by the Medieval warrior than a stalwart horse, who possesses the bold courage of his master and the quiet strength of his ancestors."  Tickets include a four-course dinner and show, tickets available online or at the event.