If you're tired of the same stuff every weekend, here is the list for you. Sure, you can go for another dinner-and-a-movie date, but there are so many interesting, mysterious and just plain fun ways to spend time in Albuquerque that we think you should branch out a bit and try something new. In fact, here is a great list of five different things you can do this weekend:
Drive on a musical highway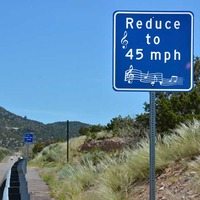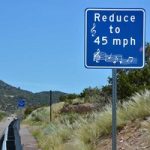 Route 66 is one of the most famous stretches of asphalt in the country, but this small section is probably the most fun. On this one quarter-mile section of Route 66 the rumble strips have been specially engineered to create the song "America the Beautiful" – however to hear the song, you have to drive at exactly 45 miles per hour along the route to hear the vibrations work. The musical highway was built in 2014 as part of a unique pairing between the New Mexico Department of Transportation and National Geographic. The unique rumble strips have been placed a very specific distance from each other to create the fascinating sounds. Be sure to take the drive along Route 333 (which is part of the old Route 66 system) from mile markers four to five near exit 170.
Learn all about rattlesnakes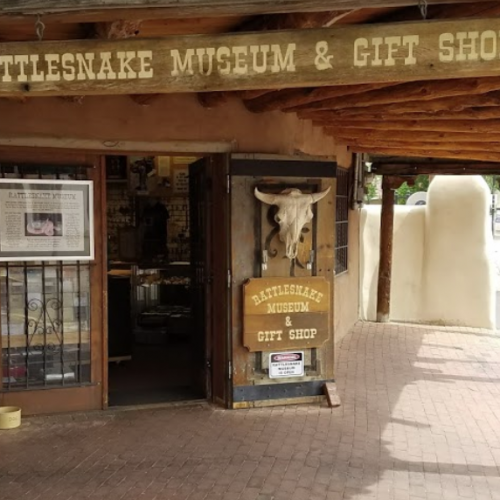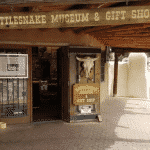 It's no secret that New Mexico is home to some truly astonishing snakes – including the famous rattlesnake. In fact, you can visit a museum entirely dedicated to local snakes – the Rattlesnake Museum. You'll find 34 different species of rattlesnakes on display here (all live) as well as other rate specimens like albino snakes, a Gila Monster, snake skeletons and plenty of pop culture-snake references. As if that wasn't enough, you'll also find lots of snake-themed art lining the walls, it's almost like a science museum meets an art museum all in one. Check out the only rattlesnake watercolor by famous artist John J. Audubon or a stunning opium jar with a viper skull carving that dates back to 1910. There is just a whole lot of snakey fun to be had at the New Mexico Rattlesnake Museum.
See how fire can be turned into something beautiful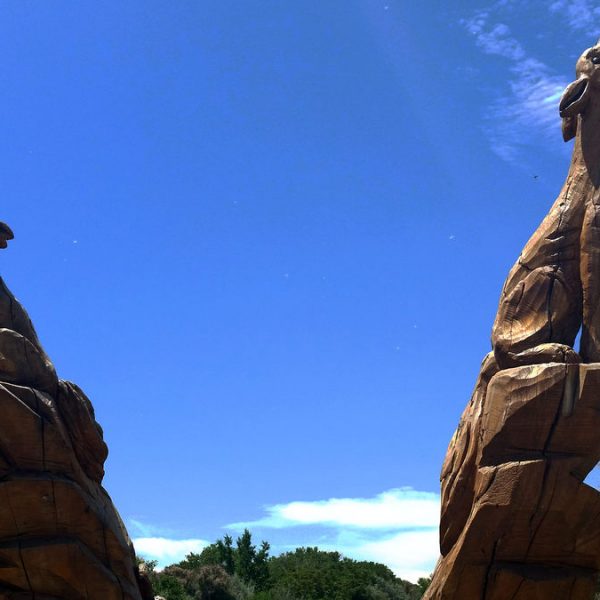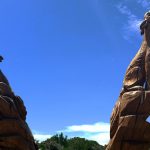 Fire can be a very serious danger in New Mexico and the surrounding desert-landscapes. When a fire ravaged the area near the Paseo del Bosque trail in Albuquerque, a local firefighter decided to make some art. Today the Paseo de Bosque trail is a 16-mile multi-use trail that is also home to a beautiful sculpture garden, thanks to Mark Chavez. Chavez took his chainsaw to the scorched trees and created all sorts of beautiful works of art. You'll find an eagle rising from the flames, beavers, coyotes and even the famous La Llorona (the witch of Mexican folklore.) You'll find the garden in the Pueblo Montaño trailhead of the Paseo del Bosque. There are lots of picnic tables around, so bring a lunch and make a day of it!
Get the birds-eye-view of Albuquerque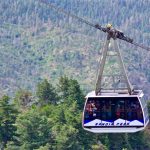 If you want to check out the very best view of Albuquerque and the nearby Sandia Mountains, then you'll want to take a trip on the Sandia Peak Tramway. These cable cars will carry you and your family nearly three full miles, reaching 10,378 feet. At the top you'll get some truly stunning views of the Rio Grande valley – in fact on a clear day you can see up to 11,000 square miles. At the top of the peak, you'll find lots of restaurants to enjoy spectacular views and lots of great trails and hiking to explore. Keep in mind that the top of this peak is much cooler (it can be as much as 30 degrees cooler than the base of the mountain) so dress in layers and come prepared for a bit of hiking.
Solve a murder mystery with The Dinner Detective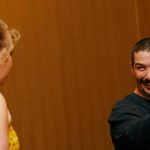 Of course, no discussion of fun in Albuquerque would be complete without a visit to The Dinner Detective. As the country's largest interactive murder mystery comedy dinner show, there is nothing else like The Dinner Detective around. When you arrive, you'll assume an identity and the mystery begins. Question everyone, talk to everyone and interrogate your friends. Because the murder is about to happen and the killer can be anyone – they may even be sitting right next to you. The hilarious detectives will guide you through the evening, which includes a delicious four-course plated dinner. You'll laugh, you'll sleuth and, if you solve the crime, you'll may even win a prize.